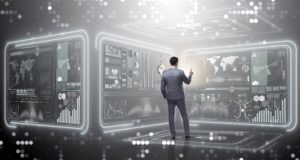 It is my pleasure to announce my next professional chapter as Founder and Chief Executive Officer of Dihuni.
At Dihuni, our purpose is to simplify your Digital Transformation journey. As overused the term is, Digital Transformation is not a hype anymore; instead it has far reaching positive consequences if implemented correctly. However there is complexity involved with this new shift and you have to get multiple things right in order to succeed. Here are some that Dihuni can help you with. 
Know what you're solving for
Often buzz words and new technologies can muddy the goals of a project. In the digital world, there are many technology options available to you. However without a clear understanding of what you want to achieve with digital, there is a risk of overspending and underachieving. Dihuni consultants help you narrow down the outcomes you would like in order to deliver the highest possible ROI. Our strategy and product management practice is designed for fast identification of customer problems, high impact strategy development and implementation of an agile executable plan to make your Digital Transformation initiatives successful.
Right and robust back-end infrastructure hardware and software
Digital software can eat hardware so it is important that you plan for a scalable and reliable infrastructure. This includes servers, storage and infrastructure management tools for both on-premise and cloud deployments. We carry a prestigious line of products with our partnerships with industry leaders like Intel, SuperMicro, Lenovo, HPE, Microsoft and others and can customize your on-premise infrastructure or structure your Infrastructure as a Service (IaaS) per your exact digital needs.
Build useful digital applications
Companies that have not transitioned to digital are at the danger of being removed further from their customers as traditional methods of marketing, product delivery, usage, feedback capture etc are outdated. Customers not only need on-demand product or service information but also real-time digital help in how to use a product or service and want to see the outcomes clearly. They are seeking useful applications that would help make their lives simpler and either deliver savings or grow their business. Mobile applications are fundamental to digital transformation. Every business needs to think mobile to provide their customers and employees digital information and interaction wherever they are and whenever they need it. Enterprise applications on the other hand are the backbone of any business and directly impact productivity and often feed into mobile applications. At Dihuni, we work with our partners and offer you a non-hassle agile software development experience to meet your digital Go To Market needs and deadlines. We work on a wide range of Mobile, Cloud, Internet of Things (IoT), Machine Learning, Artificial Intelligence and IT applications.
Use IoT as a differentiator
The best companies in the world are trying to make sense of IoT. With multiple tentacles, IoT is a complex beast and despite its commercial promise, without a strong IoT strategy and suitable product or service offering it can be hard to derive the full potential of IoT. At Dihuni, we feel IoT can be a strong differentiator for you if it is used along with your IT systems and therefore our consulting is aimed at extracting customer value from IoT. Machine data combined with your common productivity, CRM, ERP systems can provide you real useful data. But as I strongly believe, data is pretty useless without action. Big Data or not, look for deep insights as the way to differentiate yourself. Dihuni helps you develop an integrated IT and IoT implementation plan and execute with the goal of delivering impactful customer outcomes.
Digital Marketing
Use everything at your disposal to determine your customer's needs and reactions. Regardless of the business you're in, you will need this. Companies fail when they don't understand their customers. In a digital world, customer touch points have broadened significantly and your B2B customers are also consumers on social media talking openly about the good or bad experience with your company, product or service offerings. As marketing professionals, you need to take your digital destiny in your hands and Dihuni is committed to be a trusted partner for you. We can develop original content, product positioning, customer value propositions and use digital media and multi-channel marketing tools to connect and increase real-time interactions between you and your customers.
I invite you to browse our capabilities on this website both from digital products and services standpoint and look forward to working with you. I would love to hear from you about your digital experiences, position, goals and requirements – you can email digital@dihuni.com. Additionally, if you would like to contribute to this blog with technology or business posts for the benefit of our visitors and customers, please send an email with your content to blog@dihuni.com.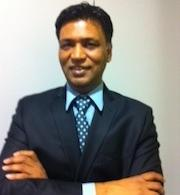 Pranay Prakash,
Chief Executive Officer, Dihuni