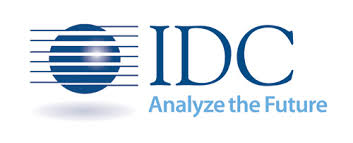 IDC released two market reports within the past ten days. The first was their WorldWide Quarterly Server Tracker reporting Q1 market results. The second report was released yesterday as an update to  the Worldwide Semiannual Internet of Things Spending Guide which forecasts worldwide spending on the Internet of Things (IoT). Both reports are significant to Digital Transformation and I personally feel we have promising news for Dihuni. Below are some of the highlights of the reports that are impactful from a digital standpoint.
IoT Spend Growing
As per IDC's report, worldwide spending on IoT is to grow 16.7% year over year in 2017, reaching just over $800 billion. By 2021, global IoT spending is expected to total nearly $1.4 trillion as organizations continue to invest in the hardware, software, services, and connectivity that enable the IoT. This is pretty good news for Dihuni as we see new types of embedded hardware, IT infrastructure hardware, application software and digital services growing our business. The overall Digital Eco-System will also benefit from this growth and this is great news for startups and enterprises alike. In 2017, IDC predicts large investments in manufacturing operations ($105 billion), freight monitoring ($50 billion), and production asset management ($45 billion). These are big numbers and a lot has to go right in order for this to be a reality.
Software and Analytics will Drive Digital Value
The increase and scale of spending will only happen if IoT projects deliver meaningful value and ROI. At the 2017 IoT World Forum this year, Cisco said 60% of IoT projects fail in infancy/Proof of Concept (POC) stage and only 26% actually get completed. We need to get past this for companies to invest majorly in IoT. At Dihuni, we believe industries will be transformed through digital outcomes that would drive a frenzy of investment in multiple industries as IoT gets seen as a competitive advantage. Software and analytics will drive this change. As Carrie MacGillivray, vice president, Internet of Things and Mobility at IDC says in the IDC release, "The discussion about IoT has shifted away from the number of devices connected. The true value of IoT is being realized when the software and services come together to enable the capture, interpretation, and action on data produced by IoT endpoints." At Dihuni, our consulting and products are focused on helping IoT investments get realized through software, analytics, hardware and customized services.
Intel Skylake Servers Will Provide Superior Performance with IoT
IDC reported slow down of the server market in Q1 declining 4.6% year over year to $11.8 billion and one of the reasons cited is companies are holding off their server refreshes until Intel releases the new Intel Xeon (Codename Skylake) processors. Kuba Stolarski, research director, Computing Platforms at IDC said, "As the market prepares for the switch to Intel's Skylake this year, we may be witnessing a shift in how workloads are deployed in the future, and what architectural choices will be made around modularity, operating environments, software, and cloud services."
The points around workload and architecture are very important. As companies invest in IoT, they will need very high compute and storage performance for Analytics, Machine Learning (ML) and Artificial Intelligence (AI). Public cloud Infrastructure as a Service (IaaS) providers such as Amazon (AWS), Google (GCP) and Microsoft (Azure) offer many benefits including almost unlimited scale and massive data lakes with pretty much all major Platform as a Service (PaaS) tools available in the cloud for building digital applications. These companies are also investing in AI hardware as witnessed by Google's Cloud Tensor Processing Unit (TPU) chip announcement so performance will improve significantly as well. However, if you believe new hyperconverged players, the economics of public cloud are not super attractive as you scale so their approach is to bring the Public Cloud to your own datacenter aka create your own Private Cloud. At the Cloud Computing Expo in New York last week, I was given this pitch by several hyperconverged or composable infrastructure players. I actually feel both approaches have their place and maybe Hybrid Cloud makes sense but adoption and suitability really depends on the type of digital software, budgets, and how sophisticated is your IT infrastructure and organization.
At Dihuni, we partner with Public Cloud players as well as major Enterprise and Private Cloud IT infrastructure players like Dell, HPE, Lenovo and Supermicro to ensure you are getting the right on-premise server, storage products or public cloud services. From dual or quad socket CPU based to GPU based servers, we offer you choice for your performance intensive applications. We are also anxiously awaiting the release of Intel Skylake processors to help you with the right server products for your digital applications. The industry is poised to see a spike in server growth in the later part of 2017 with new Skylake based product lines.
ODM (and OEM) Optimized Servers for Digital Software
IDC also reported in Q1, the ODM Direct group of server vendors grew revenue by 41.8% to $1.2 billion. Although it is not explicit, hyperscale service providers have been leveraging ODM groups for right-sized hardware based on their own or Open Compute design. Right-sizing has several benefits but most importantly it creates the precise price/performance needed for massively scalable applications. Right-sizing is also very important for non-hyperscale players. At Dihuni, as part of our OEM Program we help Independent Software Vendors (ISV) with hardware optimization. for their applications. The shift from general purpose servers to dedicated OEM servers and appliances started way back in late 1990s and I have personally driven the growth of this business model. With IoT and digital applications, I see this trend getting even stronger.
We are excited about the upcoming explosion of IT infrastructure driven by IoT and digital applications. Tell us about your observations in Digital Transformation – is back-end IT infrastructure changing for you in this new digital world? Please feel free to comment below or e-mail us at digital@dihuni.com . You can also call us at the number on our Contact Us page.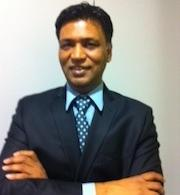 Pranay Prakash,
Chief Executive Officer, Dihuni