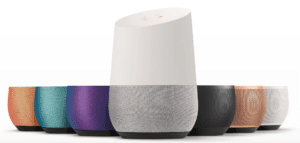 Most Internet of Things (IoT) definitions have hovered around the convergence of Information Technology (IT) and Operations Technology (OT). While this is a good characterization, IoT is not just about IT and OT merging. IoT is also not just about machines becoming smarter. In future, we will see IoT shifting focus to completely and digitally transforming people's lives at home and in business. And that transformation will be enabled by new edge and cloud applications, advanced digital user interaction, data analytics, Machine Learning (ML) and Artificial Intelligence (AI) driven actions. Humans will find new ways to control machines and machines will get smarter and respond much promptly, accurately and automatically than ever before.
We will primarily see 3 types of digitally transformed people.
Digitally Comfortable People
More than a billion smartphone users of all ages across the world are using 'touch' technology and are able to interact with their mobile device comfortably. With IoT, we will see people getting even more digitally comfortable with new types of user interaction methods enabled by voice and gesture technologies. The Human Machine Interface (HMI) is changing and with IoT, simple voice commands or gestures are helping people with their day to day activities e.g. changing room temperature settings, turning lights on/off, enabling/disabling security alarm systems, listening to music and playing movies with voice commands to Amazon Echo, Google Home or similar device. You will also be able to interact handsfree with your self-driving car. Voice and gesture commands will also be increasingly used in interacting with IoT devices in commercial environments. These technologies will evolve further and with behavioral learning, regular actions you take would be automated without the need for a manual command.
But digital comfort is not just limited to smart homes or other IoT applications in countries where internet connectivity is widely prevalent and people are already digital savvy. Future will also see people in many parts of the world connecting to the internet and using digital currency for the first time. With its demonetization effort, India is moving towards a cashless digital society. India has the opportunity to leapfrog legacy user interfaces and experiment with new interactive techniques e.g. biometric systems and take digital interaction to a new heights not just with banking but with day to day citizen services as well. Smart cities globally would offer perfect setting for new digital IoT control and automation technologies with smart transportation, smart water management, smart energy management etc.
Operationally Efficient People
As connected systems get more efficient, people at work would be able to do their jobs better. We will see significant advancement in IoT analytics which will drive higher efficiency. As we move from descriptive to predictive and pre-emptive analytics using real time and historical data, we will see predictive maintenance, energy optimization and improved equipment efficiencies across multiple industries. Factory Workers and other technical and business professionals will spend their time more efficiently and focus on driving company growth or adding to the bottomline instead of troubleshooting problems manually which is reactive, hard, expensive and ineffective. In personal lives, all of us will get more efficient at shopping – with your refrigerator informing you and re-ordering your grocery replenishment, you would spend time doing other things that are important in your life.
Healthier People
Wearable fitness devices have been around for a few years and we're all familiar with the heath dashboards that are available with our fitness apps. People today know more about themselves – their physical movement, sleep patterns, etc through their device data which is stored, viewed and analyzed for insight. In future, we will surely see more connected fitness devices and new health metrics but the big change will be driven by the mashup and comparison of data from multiple sources – social networks of people willing to share fitness data which will push competitiveness, healthcare providers and insurance companies providing tailored services and incentives based on metrics from such IoT devices – all leading to and driving an overall healthier environment.
For businesses that are investing in IoT and Digital Transformation, the focus on transforming their most important asset i.e. people will have significant positive impact commercially. If people are comfortable, safe, efficient and healthy, businesses would see higher performance and productivity from their employees. That is when IoT will achieve its full potential.
At Dihuni, we help companies achieve their IoT and Digital Transformation goals through effective strategy and products that span from back-end IT infrastructure to end-user applications.
We would love to hear from you about how you see IoT transforming people. Are you investing in Digital Transformation? Are you able to derive the full potential from IoT and monetize your software and hardware offerings? We can help you realize your digital goals. Please e-mail us at digital@dihuni.com .You can also call us at the number on our Contact Us page.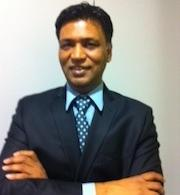 Pranay Prakash,
Chief Executive Officer, Dihuni

Note: Excerpts of this blog were published originally on Linked-in.