At Dihuni we are experiencing significant growth as customers continue to entrust us with their most critical Internet of Things (IoT), IT and other Digital applications. We are extremely pleased to announce that we have delivered high performance ultra low latency Dihuni OptiReady Supermicro servers for High-Frequency Trading (HFT) to an undisclosed customer. 
In today's digital world, stock trading has moved from manual to very high speed instantaneous computing transactions which are critical for traders. High Frequency Trading involves using complex algorithms and big data analytics software applications to enable huge amounts of transactions to be processed at extremely fast speeds to meet market fluctuations. The response time to win in this competitive market is often in fractions of seconds. Needless to say, such execution needs hardware platform that performs at unparalleled speeds to give the trader a distinct advantage over competition. Low latency becomes hugely important and even nanoseconds make a big difference in HFT.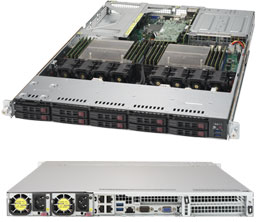 Dihuni helped the customer standardize on Supermicro 1028UX-LL2-B8 server featuring Intel Xeon E5-2600 processors and Supermicro's Hyper-Speed technology which allows configuring the server in Hyper-Turbo mode, allowing more power to be delivered to the CPUs for intense workloads to maximize the CPU Turbo Mode frequency. Additionally, BIOS optimizations help achieve 12% lower latency and 87% lower 99.99th percentile latency. The server comes with 4 Gigabit Ethernet ports onboard for high bandwidth requirements.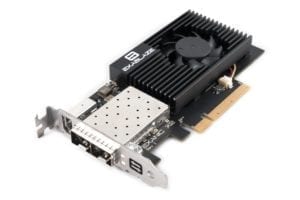 We also selected Exablaze's ExaNIC X2 as the ultra low latency network interface card installed in the system to enable under a microsecond application to application for small Ethernet frames (using the native API) and approximately 1.1 microseconds for small TCP and UDP payloads (using the transparent socket acceleration library). The ExaNIC X2 also has built in bridging functionality which allows it to function as a miniature switch, avoiding the extra latency of a switch in some common use cases. Additionally, with hardware–based time stamping of every packet to 6 nanoseconds resolution, customers can measure and manage latency better. We also configured the system with Intel Solid State Disk drive and CentOS 7.0 Operating System.
The integrated systems ship directly from Supermicro's facility after rigorous testing including 48-hour burn-in, power and functional testing, BIOS tuning, Operating System load etc to prepare them for HFT applications.
Available as Dihuni OptiReady Best Seller 'Optimized and Ready' configuration with one-touch easy-buy option, this high performance completely built and tested low-latency server is available to be purchased online or you can call/e-mail us for more information.
If you have custom requirements, please review our Low-Latency HFT server barebones and select the one that closely meets your requirements. We will be happy to configure a suitable system, price and standardize your configuration for your HFT needs.
For more information, please e-mail us at digital@dihuni.com . You can also call us at the number on our Contact Us page.