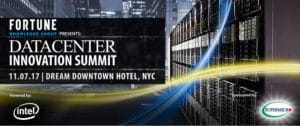 Yesterday was a quick day trip for me from Washington DC to New York to attend Supermicro, Intel and Time, Inc sponsored/arranged Datacenter Innovation Summit.
After landing at LaGuardia airport on an early morning flight, I was welcomed with rain and cold weather just commencing in the area. It wasn't a bad ride to the hotel where the summit was being held and I was there in less than 40 minutes. And this time, I wasn't a speaker so instead of preparing for a talk, I was very motivated to learn about the latest and greatest happenings in data centers.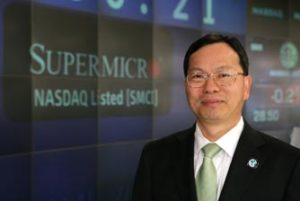 I have known Supermicro for a long time and it was an immense pleasure to see Charles Liang, Supermicro President and CEO again after many years. I enjoyed his presentation covering some of the latest innovations in data center hardware. Charles covered interesting low-latency NVMe, Ruler form-factor for Intel Solid State Drives (SSD) and very importantly how the company and products are helping cut down energy consumption in data centers. I also immensely enjoyed Digital & Leading Tech Editor, FORTUNE, Andrew Nusca's interview with Charles on the company history, presence in Silicon Valley and the tremendous growth that the company has seen since 1993.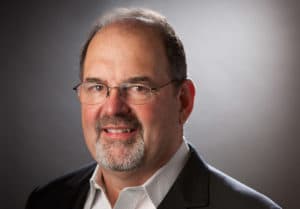 Another highlight of the summit was an exceptionally well done keynote by Tony Scott, former Federal CIO, US Government. Tony walked us through the journey of computing from large mainframe proprietary systems to open x86 systems of today and covered some of the challenges in the data center associated in meeting the needs of new technologies and business models driven by Internet of Things (IoT), Big Data, Artificial Intelligence (AI), Machine Learning (ML) etc. I particularly captured the points on ensuring security should not be an after thought and the recommendation of adopting new technologies for the new digital world instead of trying to retrofit old infrastructure and systems. Tony also spoke about how network bandwidth has been one of the bottlenecks in transformation and we need more advancements such as 5G and other technologies to reduce latency from device to cloud/data center.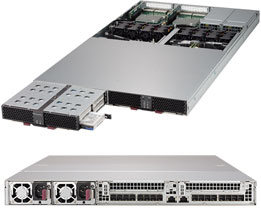 The product showcase included some of the following/variants of rack and blade servers. Below are representatives that show capabilities of Supermicro's innovations and these along with other systems are available from Dihuni and accessible through our online store :
We also heard from other great speakers and panelists. Shesha Krishnapura, Intel Fellow and CTO of Intel IT did an exceptional job in helping us understand how disaggregated computing powers Intel's 50+ data centers. He explained how within restricted and almost constant budget, with smart disaggregated servers designed with Supermicro, Intel was able grow performance at low energy envelopes and are able to run their data centers without spending crazily on power & cooling.
Sudhir Kalra, Global Head of Enterprise Datacenters, Morgan Stanley was interviewed by John Gallant, Editor, FORTUNE Knowledge Group. Sudhir very nicely explained how the CIO's pain points have moved from keeping uptime due to power failure to worrying about cyber and physical security. We concluded the meeting sessions with an expert panel with Shesha, Sudhir, Vik Malyala, Vice President Technical Marketing, Supermicro and Michael McNerney, Vice President Software Solutions and Network Security, Supermicro. The panel drove an insightful discussion on how data centers will transform and covered the importance of hardware, systems management and taking measured risks in adoption of new and sometimes unproven technologies. 
Overall a very nice day learning and networking with other executives, business professionals and some long time Supermicro friends including Nelson Wang, Don Clegg, Peter Yang, Yagnesh Ashara and others who I met for the first time. Thanks to Supermicro for the invitation and for having me there. The interviewers and organizers did a fantastic job in extracting the most out of the speakers and also ensuring the event goes smoothly.
It was still raining when I headed to the airport but I was looking forward to the bright side i.e. applying my learnings to further the mission of Dhuni in simplifying Digital Transformation.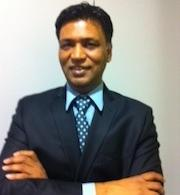 Pranay Prakash,
Chief Executive Officer, Dihuni