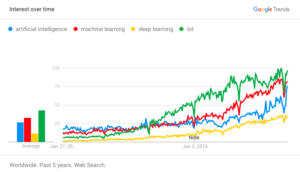 I have had the fortune of working in the Internet of Things (IoT) and Digital Transformation areas for multiple years and the overall progress has been phenomenal. From investments in innovating new products to transformation of traditional industrial companies to software driven industrial companies, a lot has happened over the last few years. At the same time, there are still many unknowns in the IoT market and we see continuous struggle in several areas. As we follow the IoT trends, top 5 things that I consider will be imminent in 2018 :
Edge Computing will be reinvented
As IT and industrial companies are realizing the power of analytics as part of their IoT strategy, it is getting more critical to have the right edge devices that can perform analytics locally when needed and send selective data up to the cloud for deeper analytics. There are many use cases for edge analytics but in mission critical environments, public safety, traffic, security and other such IoT applications, it is not practical and actually could be detrimental if data analytics and resulting action is late. Therefore, we need super fast analytics right where data is generated and actions taken through pre-built policies wherever possible…all in real time. The definition of 'Edge' depends on who you ask – from sensors to gateways to mobile devices, they are all part of Edge Computing and these devices are changing every day in performance, form-factor, ruggedness etc. Some of these devices are directly connected to the internet and some connect to a local gateway/hub which is then connected to the internet. In 2018, we will see price/performance improve with more edge products, quite a few of them will be ruggedized as the Dell Edge Gateway 5100 to enable the use of such devices in harsh industrial and commercial environments where air conditioning is not present.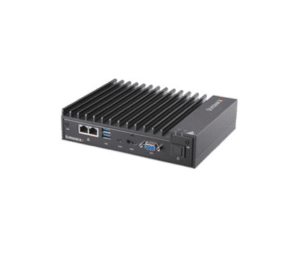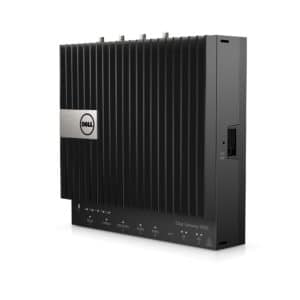 End-point Security will become important in both commercial and consumer IoT. We will see a number of startups trying to find ways to manage edge devices securely. More Digital Fingerprinting companies and new ways to secure access and data at the gateway and router level will become increasingly important in 2018.
Smart Homes will continue to get crowded and confusing
I recently visited CES 2018 and the number of smart home devices that are available from global vendors is mind blowing. While it is good to see the explosion of the smart home market, there are just too many of similar type of devices and it is pretty confusing for consumers. It is no longer about smart thermostats; instead we see countless products ranging from smart plugs, smart door bells, smart security cameras, smart locks etc. Same for home automation hubs – many Zigbee and Z-Wave products and several gateways with proprietary technologies were present at CES.
A large part of 2018 will see some of these products just being launched into the market. Consumers will have choice but it will be hard to make and in absence of an overall home automation plan, there is risk of getting locked with technology/company that may either get obsoleted or find incompatibility with other devices in the house.
After the living room and kitchen, in 2018, we will also see smart home technology in areas such as the bathroom. At CES, KOHLER showcased the Alexa voice activated Verdera® Voice Lighted Mirror and a smart Numi toilet with a number of remote controls that you can command the toilet's functionality.
In a press release , KOHLER announced Konnect technology and stated,
"……..consumers can interact with KOHLER Konnect by using voice-commands, hands-free motion control and personalized presets managed through a new KOHLER Konnect application for iOS and Android devices. Consumers can operate the kitchen faucet, control features of an intelligent toilet, adjust the lighting embedded in a bathroom mirror, run an invigorating shower, and automatically fill a bath to a desired depth and temperature all by using simple voice-commands."
This trend of making traditional devices connected and voice controlled will continue in 2018. We will also see some companies in this space wither away and some with exceptional technology get acquired by giant consumer electronics and technology companies.
Artificial Intelligence will be hyped; Voice Activated Controls do not equate to AI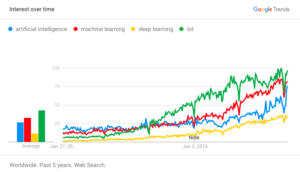 Although IoT has been a powerful trend over the past 5 years, Artificial Intelligence (AI), Machine Learning (ML) and Deep Learning are getting significant attention lately and as can be seen from the chart above, there is a steep rise in Google searches on the term 'Artificial Intelligence', 'Machine Learning' and 'Deep Learning' over the last couple years. However, in 2017, I saw Smart Home assistants being equated to AI. I was also humored by several companies at CES who claimed they have an AI solution . When they showed me the demo it was nothing but voice activated control of their product and mostly turn off /turn on commands . While voice activation is poised to become one of the most advanced and commonly used user interfaces in 2018 and beyond, it in itself is not AI.
The devices such as Google Home and Amazon Echo that capture your voice commands are capable of sending the data to the cloud where deep learning and AI algorithms run thereby making the assistants smarter each day in responding to you and carrying out actions for you with minimum manual interaction and over time based on your preferences. The assistants are a means of relaying the smartness of the algorithms in the cloud.
In 2018, we will see a mix of companies : some just using AI as a marketing buzzword to sell existing technology (just like it happened with cloud in early days) and some that are actually advancing AI to benefit consumer and commercial life. Google and Amazon are positioned to take over your home through the injection of AI into their Digital Assistants thereby making you more dependable on their technology, which begs the question why Facebook (FB) is not in the game. With a billion users and most of them likely using mobile devices and spending a good portion of their time on FB, they have a fair chance at being a strong player should they choose to play in this space. It is possible we will see Facebook enter the smart home market in 2018. It is yet to be seen how Cortana, Microsoft's Digital Assistant is integrated beyond Personal Computers and Smartphones. We could see new innovative & integrated Smart Home IoT products from Microsoft in 2018 as well.
On the Commercial IoT side, there is huge opportunity for AI in automated fault resolution of remote equipment and reduce downtime in critical infrastructure or factory operations. There are many such use cases that can benefit from the self-healing and predictive capabilities of AI but we're still in infancy. There could be some progress in this area in 2018. A more promising and near term commercial reality would be the implementation of Augmented Reality to help commercial and industrial workers with their day to day jobs such as remote troubleshooting of problems, object design etc without physically touching them. AR/VR technology such as Microsoft's Hololens, Facebook's Oculus VR could see adoption in Commercial IoT in 2018.
Monetization of IoT will get more Concerning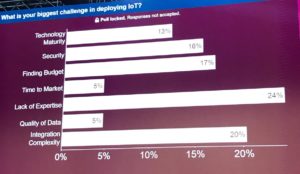 If you follow IoT closely, I am sure you have heard statements like…"we are investing in an IoT platform" or "we have hired hundreds of software engineers." These are great moves for IoT and Digital Transformation but projects are failing everywhere.
In 2017, Cisco said at IoT World, 60% of IoT projects fail in infancy/Proof of Concept (POC) stage and only 26% actually get completed. GE in late 2017 at their Minds and Machines Conference said 85% of the enterprises they researched want to go digital but only 15% have actual plans much less execution. So why is this happening?
There are many reasons cited ranging from bad technical choices/protocol integration issues to shortage of data scientists but top on my list is lack of clear monetization. In commercial IoT, there is too much focus on connecting devices and collecting data but little idea of what the customer will pay for. A lot of times software development is being done just to support devices and they become an overhead and projects get shutdown when unsustainable. In the consumer world, in the beginning you would be able to charge a premium for your device but then the devices will get commoditized. Just go to BestBuy, HomeDepot or search on Amazon.com, there are plenty of smart things for the home that are getting commoditized. Are customers willing to pay for mobile apps? Unless your value proposition is extremely strong it will be hard. So that leaves the servitization model of digital transformation and that is still in infancy as well. But there is hope and as per IDC's report, by 2021, global IoT spending is expected to total nearly $1.4 trillion as organizations continue to invest in the hardware, software, services, and connectivity that enable the IoT. If you believe in such projections, then 2018 will be a year where technology and service providers will be paying a lot of attention to how to monetize IoT. Dihuni is committed to helping organizations figure this out with our consulting services.
GPUs will invade the world of IoT and Artificial Intelligence
Graphics Processing Units (GPUs) are changing the computing and analytics world – period. You might be wondering how this fits within IoT. GPUs have not been in mainstream due to primary usage in graphics applications. However, as industries and enterprises go through massive change due to IoT, Machine and Deep Learning, Artificial Intelligence and other Big Data applications, GPUs have emerged as the leading processing technology for data analytics.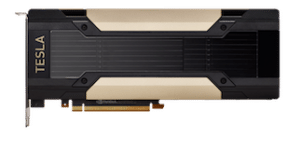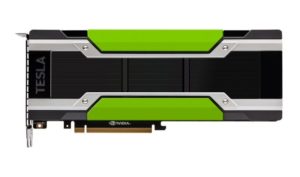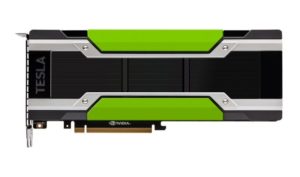 At Dihuni, we have seen a marked increase in interest in GPU based servers for Digital Transformation. As new applications get written for IoT in energy management, operations management, Accelerated Computing driven by GPU can help optimize performance across the computing stack – from architecture, processor, system, software all the way to developers who can write applications easily to take advantage of this architecture. Whether on-premises or in the cloud, we will see more GPU adoption for IoT applications. Cloud providers Amazon, Microsoft, Google, Facebook and Alibaba are offering/will offer GPU based cloud services. Additionally all major OEM server vendors i.e. Dell EMC, Hewlett Packard Enterprise, Huawei, IBM and Lenovo are moving to more powerful GPU such as the NVIDIA V100 which offers the performance of 100 CPUs in a single GPU—enabling data scientists, researchers, and engineers to tackle challenges that were once impossible and will only increase with IoT and Digital applications. Watch this space in 2018!
[xyz-ihs snippet="Social"]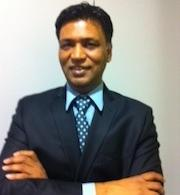 Pranay Prakash,
Chief Executive Officer, Dihuni

Dihuni offers IoT Consulting services and products and we are always anxious to learn. We would love to hear from you about your 2018 IoT projects. Please e-mail us at digital@dihuni.com or call us. This blog is part of our series related to Digital Transformation/IoT/AI etc that we publish on Dihuni.com to benefit our visitors. To contribute original articles that can help advance Digital Transformation, please contact us.