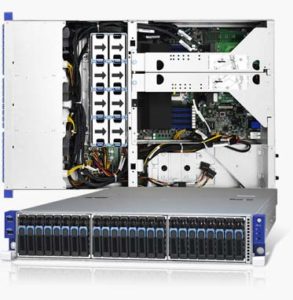 Following AMD's global launch of the AMD EPYC™ 7002 Series processor along with their OEM partners, we are thrilled to announce that Dihuni will be offering a wider range of AMD EPYC servers now with the ability to support the new 2nd generation EPYC™ processors.
"As one of the earliest partner and supplier of AMD EPYC based servers, Dihuni has shipped 1st generation EPYC processor servers for low latency database applications, virtualization, Deep Learning and Artificial Intelligence (AI). We are extremely pleased to announce support for the new 2nd generation EPYC 7002 processors that will enable new levels of performance and affordability specifically in one socket systems for organizations to become more effective with their Digital Transformation journey," said Pranay Prakash, CEO, Dihuni.
In AMD's press release, Dr. Lisa Su positioned the new EPYC™ processor as being most suitable for next generation applications.
"Today, we set a new standard for the modern datacenter with the launch of our 2nd Gen AMD EPYC processors that deliver record-setting performance and significantly lower total cost of ownership across a broad set of workloads," said Dr. Lisa Su, president and CEO, AMD. "Adoption of our new leadership server processors is accelerating with multiple new enterprise, cloud and HPC customers choosing EPYC processors to meet their most demanding server computing needs."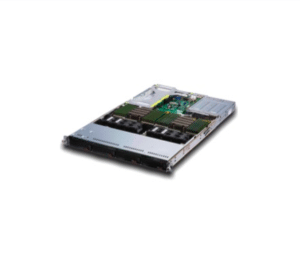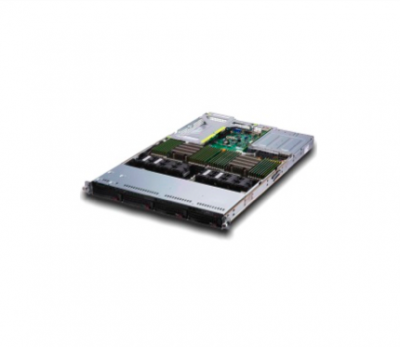 Our partners HPE, Lenovo, Dell, TYAN, and Supermicro have all announced new platforms based on the new EPYC™ servers and these are available to our customers through Dihuni.
These new EPYC™ servers are promising. For e.g. the new TYAN TS65-S8036 supports 16 DDR4-3200 DIMM slots, 12 front-access hot-swap 3.5″ and 2 rear-access hot-swap 2.5″ drives. The 12 front bays are pre-configured to support up to 4 NVMe U.2 drives. The S8036 motherboard offers expansion and storage advantages with 2 NVMe M.3 ports and up to 20 SATA ports in an EATX form factor. Supermicro's new H12 A+ servers with the 2nd Gen AMD EPYC™ processors are expected to deliver up to two times the performance with double the core count compared to 1st Gen AMD EPYC™ processor-based systems. With these new A+ Servers, customers can also expect improved GPU accelerator performance as well as up to four times the peak FLOPS per socket.
In addition, most 1st generation EPYC™ servers offer drop-in support for AMD EPYC™ 7002 Series processors on existing platforms through BIOS updates . Customers can enjoy all-new "Zen 2" CPU architecture with up to 64 cores from their current AMD EPYC™ processor-based platforms.
1-socket and 2-socket AMD EPYC™ servers are featured in our e-commerce store (links below). We will be adding new 2nd generation EPYC 7200 series servers to our store shortly.
https://www.dihuni.com/product-category/servers/servers-by-processor-type/single-socket-amd-epyc-7000-series-based-servers/
https://www.dihuni.com/product-category/servers/servers-by-processor-type/dual-socket-amd-epyc-7000-series-based-servers/
For more information on the new servers, please contact digital@dihuni.com or call 703-436-4721
About Dihuni
Dihuni is a leading provider of Digital Transformation, Internet of Things (IoT), Deep Learning and Artificial Intelligence (AI) Solutions. The internet has changed everything – from software applications to compute, storage and networking hardware. Dihuni helps businesses in achieving desired digital outcomes and ensures customers are enabled with the right hardware, software and services to make that happen.
All product, services, and company names herein may be trademarks of their registered owners.