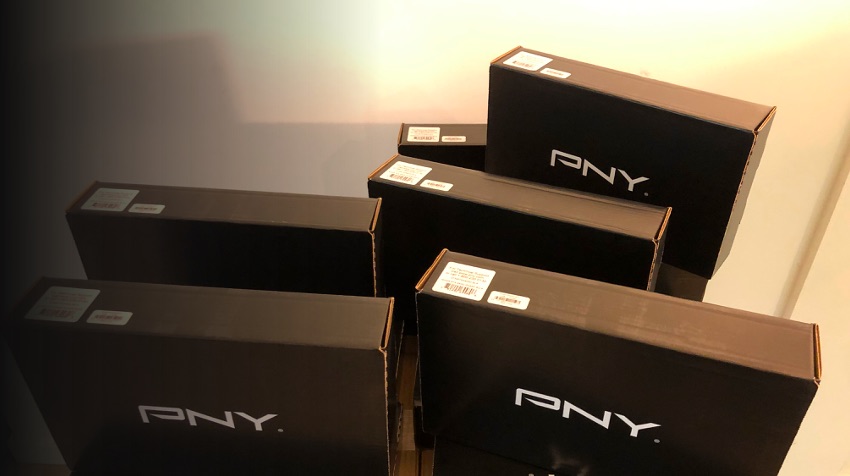 8/3/2021
We're pleased to announce that the first batch of PNY NVIDIA RTX A4000 GPUs have just started to ship. Our early adopters include professionals in architecture, design studios and other visualization applications.
As a first to market company, Dihuni brings cutting-edge latest NVIDIA products to our customers as soon as they're released and works with NVIDIA and their partners to ensure fastest possible availability. In close partnership with PNY Technologies, Dihuni has been shipping other visualization products siuch as the RTX A6000, RTX A5000 both as standalone cards and built in OptiReady pre-configured and optimized systems.
The NVIDIA RTX A4000 is the most powerful single-slot GPU for professionals, delivering real-time ray tracing, AI-accelerated compute, and high-performance graphics to your desktop. Engineer next-generation products, design cityscapes of the future, and create immersive entertainment experiences with a solution that fits into a wide range of systems so you can work without limits.
You can order yours at using the link below:
As an NVIIDA Preferred Solutions Partner, Dihuni helps researchers, engineers and scientists with Deep Learning and visualization products that are used for engineering design, machine learning, Artificial Intelligence (AI) and for solving world's biggest problems. Besides Workstation products, Dihuni carries NVIDIA Data Center GPUs such as A100, A40, A30 and A10 GPUs. You can also configure a Dihuni OptiReady Deep Learning GPU server using our easy to use configuratior and submit for pricing.
For more info, contact digital@dihuni.com
About Dihuni
Dihuni is a leading provider of Digital Transformation, Internet of Things (IoT), Deep Learning and Artificial Intelligence (AI) Solutions. The internet has changed everything – from software applications to compute, storage and networking hardware. Dihuni helps businesses in achieving desired digital outcomes and ensures customers are enabled with the right hardware, software and services to make that happen.
All product, services, and company names herein may be trademarks of their registered owners.