GPU Server Assembly & Test
All our OptiReady GPU servers and workstations are configured to order. These customized systems are assembled in state-of-the-art facilities with small and high volume production capacities. Systems are assembled and pre-loaded with operating system and AI software (if required), tested and burned-in to ensure highest production quality. We build AI , Deep Learning and Rendering systems for leading global companies.

Dihuni OptiReady CognitX family of Deep Learning GPU Servers and Workstations are designed to help researchers and scientists solve world's most complex problems that require Deep Learning/Machine Learning and advanced methodologies; traditional statistical methods and incremental computing technologies are not suitable for such scientific advancement. Artificial Intelligence (AI) is increasingly being used in business, medical and industrial applications and Dihuni's OptiReady CognitX GPU Deep Learning servers have been deployed by prestigeous organizations – from top universities, IT infrastructure companies, Oil & Gas companies, Healthcare, Finance and Federal/Defense agencies.
---

Featured GPUs
Our AI/ML, Deep Learning, Visualization and Rendering AI servers feature the latest and greatest GPUs delivering top performance for your applications. Featured GPUs in these systems:
For non-system GPU expansion only requirements, please use the links above to purchase.
---
NVIDIA® HGX™ NVLINK™ + NVIDIA® NVSwitch™ Based Systems
Flexible PCI-e GPU Based Systems
Other Offerings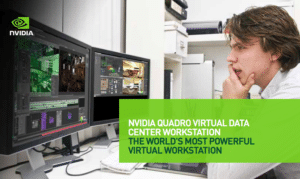 NVIDIA vGPU Software License (Optional)
Our customers are increasingly deploying Deep Learning systems in virtualized environments to help allocate GPU cycles to their researchers based on the type of AI applications they are working or to take advantage of private cloud benefits that virtualization offer. NVIDIA virtual GPUs enabled by the NVIDIA virtual GPU (vGPU) software is installed at the virtualization layer along with the hypervisor. This software creates virtual GPUs that let every virtual machine (VM) share the physical GPU installed on the server. For more demanding workflows, a single VM can harness the power of multiple physical GPUs. Dihuni provides perpeual and subscription licenses for NVDIA's vGPU software for workloads in AI and data science that can be supported in a virtualized and cloud environment.
Dihuni OptiReady CognitX Rack – Deep Learning at Scale (Optional)
Dihuni's Integrated Rack Soutions and Services can help you deploy Deep Learning systems and storage solutions at scale for your Supercomputing needs. As your trusted partner, Dihuni will manufacture, integrate and deliver high-quality, cost-effective, customized solutions tailored for your AI applications and to meet deployment schedules with reduced operating expenses is expanding rapidly.
Dihuni will help you through the Design, Assembly, Configuration, Testing and Logistics – from conception to installation and specific to your supercomputing requirements. Integrated racks are shipped in secure packacging and are ready to be deployed after arrival at your datacenter.
Contact Us