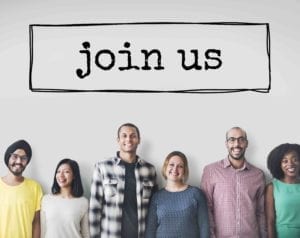 Dihuni is at the forefront of Digital Transformation. We are currently looking for a Product Management Intern to expand our focus on changing industries using digital technologies related to Internet of Things (IoT), IT infrastructure, Machine Learning, Artificial Intelligence etc.
You'll be trained by the best in the Digital and Technology field including our Founder with one-on-one and regular attention to help you develop your professional skills. We prefer the candidate to be located in the Washington DC Metro Area including Virginia (Fairfax and other Northern VA areas) and Maryland. However remote candidates with exceptional backgrounds will be considered. This is an unpaid internship. 
An exciting role for someone with background and interest in Technical (Software or Hardware) or Marketing field.
Primary Responsibilities
Participate in discussions with customers and internal team and identify new product opportunity in IoT, Connected Industries, Enterprise and Consumer Markets, Artificial Intelligence etc
Products could range from simple apps to complex solutions
Identify use cases that deliver customer value and quantify benefits
Perform competitive research and develop winning strategy
Develop software and hardware requirements working with Dihuni partners in cloud computing, IoT etc
What You Will Learn
Digital Market – Internet of Things (IoT), Cloud, IT Infrastructure products (Servers, Storage etc), Machine Learning, Artificial Intelligence, Connected Industries etc
Product Management skills needed in technology industry
Designing outcome based research surveys
Opportunity to feature in blog and vlog on Dihuni.com
Professional Development and Communication Lessons from industry executive(s)
Requirements
Pursuing degree in Technical area with interest in developing business acumen
Software experience will be preferred including programming skills (SaaS exceptional), hardware experience valuable as well
Independent worker, organized with excellent time management skills
Excellent verbal and written communication skills
Gets excited by new and emerging technology
GPA 3.0 and above preferred
Ability to work 20-30 hours/week.
Summer Dates : Early June to End of August 
Please send an e-mail with your resume and credentials to resume@dihuni.com
Click here to return to our internship page for other opportunities.
Equal Employment Opportunities for All
It is the policy of Dihuni LLC to provide equal employment opportunity to all persons regardless of age, color, national origin, citizenship status, physical or mental disability, race, religion, creed, gender, sex, sexual orientation, gender identity and/or expression, genetic information, marital status, status with regard to public assistance, veteran status, or any other characteristic protected by federal, state, or local law.