Your cart is currently empty.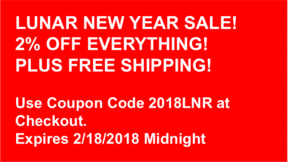 Save Time with Amazon Pay!
To simplify your shopping experience, we continuously add secure and easy transaction methods. You can now save time by using your billing and shipping information already stored in your familiar Amazon account for a simple, fast, easy and secure checkout! Great for both mobile and desktop shopping globally. Powered by Amazon!
We proudly serve customers ranging from Fortune Corporations to Universities, Schools, Startups, Small and Medium Businesses and Individual Buyers and  accept Paypal and all major credit cards e.g. MasterCard, Visa, American Express, Discover etc. For large orders, please contact us for wire transfer info, checks and other payment methods your company or you prefer.
Latest Customer Testimonials
"Dihuni helped us quickly deliver Supermicro 7048GR and 4028GR GPU systems when we needed them urgently. I recommend them for their responsiveness, on-time delivery and follow up."

Purchasing Manager, Research Organization, USA 

"We've purchased AMD EPYC Servers from Dihuni, and their service and response was top notch. They clarified exactly what we needed, what type of motherboard will fit best our needs, and delivered the servers on time and in tip top condition. Was a pleasure working with them!"

CTO, Tech Co., Tel Aviv, Israel

"We purchased a variety of systems for low-power applications from Dihuni. Dihuni engaged with us to ensure we selected the best options for our requirements and gave us access to newly introduced systems. We would recommend Dihuni to other buyers because of the quality of their customer care."

Strategic Marketing Manager, Top 15 Semiconductor Co.

"We buy our Intel Xeon servers from Dihuni because of the personalized and professional service we get. The Dihuni team is very knowledgable and work quickly with the server vendor to get us all our product answers. We highly recommend them."

Software Engineer, Media Tech Co., USA
Need Help?
For any product related question, custom quotes, high volume pricing or help with ordering, payment methods etc please call us at 703-436-4721 or e-mail digital@dihuni.com.
We try to respond within 30 min – 2 hours to all emails received during US office hours.  And we also strive to respond fast during weekends and after-hours. 
International Customers – We ship globally. Please contact us for best shipping rates.
Government Customers – We have an active SAM registration. Please contact us with your requirements. 
Popular! Tyan AMD EPYC All NVMe Server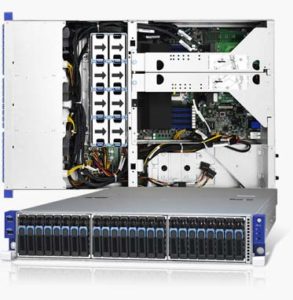 The Tyan B8026T70AE24HR features 24xNVMe drives and delivers top AMD EPYC CPU Performance.
GPU Power Unleashed!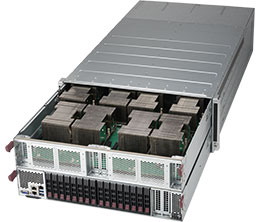 SYS-4028GR-TVRT : Powerhouse for Deep Learning and Big Data Analytics with up to 8 NVIDIA Tesla V100 GPUs
Can't Find Your Product?
Our partners carry hundreds and thousands of products and it is possible we don't have the one you are looking for listed online here. Please contact us with the product name and part number and we will respond with a quote asap.