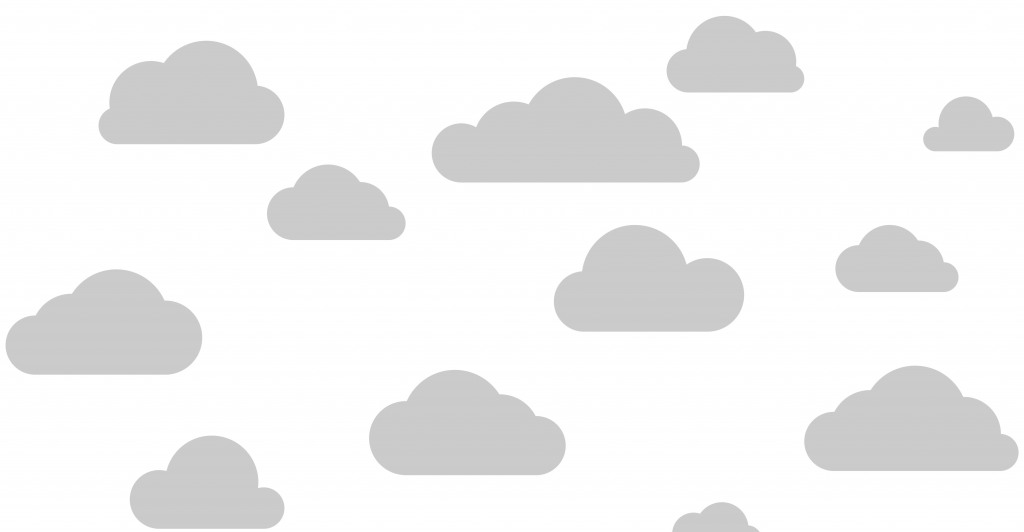 What is Cloud Computing and what are the benefits?
Cloud Computing has been one of the most confusing terms of the last decade even though the concept is fairly simple and you are probably using it in your daily life for digital and mobile applications. For example, when you are checking your web e-mail e.g. Gmail, Yahoo Mail or watching a movie on Netflix or Amazon Prime, you are actually consuming cloud services. And if you are a smartphone or tablet consumer, your apps are probably running in the cloud and you might have saved your favorite pictures in the cloud too. In all these examples cloud computing is running in the background and has helped simplify your life. The internet is the backbone for this type of computing and in simple terms, it is just like accessing your files on a computer that is located remotely.
If you extend this to commercial businesses, cloud computing offers significant benefits as well such as :
Elimination or reduction of capital expenditure – just like you don't have to purchase a DVD player to watch a Netflix movie online, IT departments don't have to purchase and manage servers, storage, network or infrastructure software. Instead they pay for usage and tap into computing power from public cloud providers such as Microsoft, Amazon and Google
Speed – since you don't have to deal with infrastructure setup headaches, you can get on a public cloud infrastructure very quickly and build your website or applications easily
Access from Anywhere – truly on-demand, you don't have to be in a server room to access and configure your sever, operating system, application or to fix a problem. You might as well be on a beach!
HyperScale Performance – you don't have to worry about adding expensive IT gear to expand as your data and analytics requirements grow. Public cloud providers invest significantly in large server farms so you don't have to. You can focus on your business and new IoT and Big Data applications. Public cloud vendors are also continuously evolving hardware and cloud file systems to improve performance. For hardware, the Open Compute Project (OCP) pushes the envelope on performance and we are seeing high performance GPU servers emerge as a platform for robust application needs.
Reliability – Public cloud data centers are built with high degree of redundancy, back up and disaster recovery capabilities. Instead of dealing with expensive downtime, you can spend your time developing applications and serving customers by leveraging the reliability and business continuity capabilities of cloud.
There are 3 main types of cloud services :
Infrastructure as a Service (IaaS) – Rent IT infrastructure including servers, virtual machines or storage and pay as you go for usage.
Platform as a Service (PaaS) – software development tools, testing, delivery, and management in the cloud
Software as a Service (SaaS) : On-Demand application with pay as you go model
Customers who love the simplicity of the public cloud but want their data and applications to reside within their firewalls often set up Private Cloud infrastructure with tools from VMware and others. And then there are some customers who want the best of both worlds – for some applications or simply to scale during peak loads, they extend their infrastructure on-demand from a Private Cloud to the Public cloud. Such computing is called as Hybrid Cloud.
How Dihuni Helps?
For all the reasons above, your Digital Transformation efforts can really benefit from the right cloud solution. Whether you are a startup, global corporation, government agency or a non-profit, by specifying and implementing suitable cloud solutions for your digital needs, Dihuni helps you accelerate the delivery of digital applications to help you transform faster. With cloud services, you can easily :
Create new digital apps and services
Store, back up, and recover data without investing in expensive hardware
Develop and serve digital websites, blog content, audio, video and mobile content to customers
Deliver new on demand digital applications for easy consumption (SaaS)
Integrated Internet of Things (IoT), Analytics, Machine Learning, Artificial Intelligence, Vizualization leveraging cloud technologies
Analyze massive amounts of data for historic patterns and predictive analytics
Email digital@dihuni.com for more information or visit our cloud computing portal for access to Iaas, PaaS and SaaS services.