Deep Learning Servers and Workstations: GPU Servers for AI, HPC and Research

Deep Learning Servers and Workstations: GPU Servers for AI, HPC and Research
Dihuni's Deep Learning Servers and Workstations feature powerful GPU performance needed by your Digital Transformation applications. Our NVIDIA Deep Learning Servers are based on high performance server platforms from Supermicro, Tyan, HPE, Dell, NEC etc and feature world's most advanced GPUs including NVIDIA Tesla, RTX Quadro and latest Intel Xeon or AMD EPYC processors.
Target applications for GPU optimized applications :High Performance GPU frameworks, Cryptography, Oil & Gas Discovery, Particle Physics, Genetic Sequencing, Cryptocurrency Mining, Large Scale Facial Recognition, Deep Learning, Machine Learning and Artificial Intelligence (AI) and HPC.
Simplify your AI Deployment – Select a suitable system from our Dihuni OptiReady CognitX Pre-configured Deep Learning systems (click image below)

Listed below are servers featuring NVIDIA Ampere A100 40GB, NVIDIA Tesla V100 32GB, NVIDIA Tesla V100 16GB. NVIDIA Tesla V100 16GB, , RTX Quadro 8000, RTX Quadro 6000, RTX Quadro 5000, RTX Quadro 4000 or other GPUs. All servers can be customized to your specifications. They are built directly by the server manufacturer (e.g. Supermicro) and shipped directly from their facilities with 3 years standard warranty. Extended warranty options are available. Buy here or contact us for more information or price quote.
Deel Learning Servers with NVIDIA NGC Pre-Loaded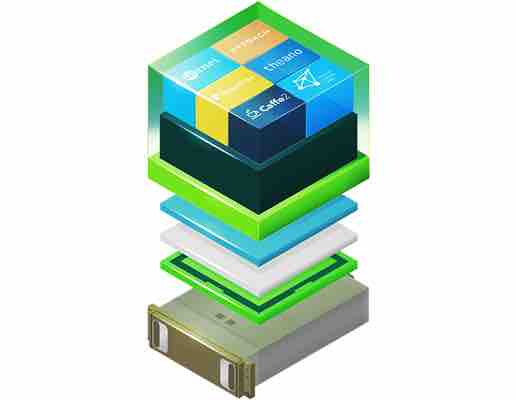 Our Deep Learning servers are also available with option of NVIDIA NGC containers that can be preloaded along with Ubuntu Linux or another compatible Operating System. NGC empowers researchers, data scientists, and developers with performance-engineered containers featuring AI software like TensorFlow, Keras, PyTorch, MXNet, NVIDIA TensorRT™, RAPIDS and more. These pre-integrated containers feature NVIDIA AI stack including NVIDIA® CUDA® Toolkit, NVIDIA deep learning libraries which are easy to upgrade using Docker commands. Note: these is available on fuly built servers. Please contact us for custom configuration and your choice of NGC AI software modules.
Educational and Inception discounts available with complete servers configured with Ampere A100, Tesla V100 32GB or Tesla T4 GPUs. Please contact us.
Use our configurator to submit your requirements or email/call us.
Showing 1–12 of 198 results
Showing 1–12 of 198 results