Single Socket AMD EPYC 7001/7002 Series Based Servers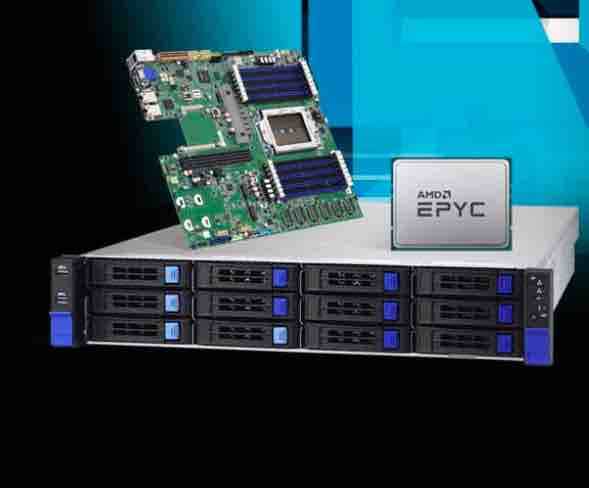 Dihuni has been an early pioneer for AMD EPYC servers. Whether you deploy bare metal, virtualized, or in the cloud, AMD EPYC processors power a fast, responsive, and a security-focused IT.
AMD EPYC processor based-platforms can address the most demanding workloads of datacenter customers and help customers turbocharge their application performance, transform their data center operations, and secure their critical data.
Below you will find single socket AMD EPYC servers based on the 1st generation which support both 7001 and 2nd generation Rome 7002 processors. For new EPYC servers that are designed for and support only the new 7002, please visit here. AMD EPYC 7002 series based on the new Zen 2 CPU architecture are the first x86 server processors featuring 7nm hybrid-multi-die design and PCIe Gen4 with up to 64 high performance cores, higher memory and I/O bandwidth. All servers can be customized and are built directly by server manufacturers.
Showing 1–12 of 22 results
Showing 1–12 of 22 results