Showing the single result
Showing the single result
Save Time with Amazon Pay!

To simplify your shopping experience, we continuously add secure and easy transaction methods. You can now save time by using your billing and shipping information already stored in your familiar Amazon account for a simple, fast, easy and secure checkout! Great for both mobile and desktop shopping globally. Powered by Amazon!
We also accept Paypal and all major credit cards e.g. MasterCard, Visa, American Express, Discover etc.
For large orders, please contact us for bank/wire transfer info, checks, Net Terms and other payment methods your company or you prefer.
Our Customers
We proudly serve customers ranging from Fortune Corporations to Universities, Schools, Startups, Small and Medium Businesses, Government and Individual Buyers. Our customers are among :
Top 5 Semiconductor Companies
Top 3 RideShare Companies
Top 5 IT Infrastructure Companies
Ivy League Universities
Top IoT, AI and Deep Learning Startups
Promotion on NVIDIA GPUs!!
We're offering Free Ground Shipping on all NVIDIA Tesla GPUs. Please use FREESHIP18 during Checkout to avail this offer.
For higher volumes and special pricing requests on NVIDIA GPUs, please email/call us with your requirements.
Need Help?
For any product related question, custom quotes, high volume pricing or help with ordering etc please call us at 703-436-4721 or e-mail digital@dihuni.com.
We are a US based company and we try to respond within 30 min – 2 hours to all emails received during US office hours.  We also strive to respond fast during weekends and after-hours. 
International Customers – We ship globally. Please contact us for best shipping rates.
Government Customers – We are SAM registered. Please contact us with your requirements. 
New! Tesla V100 32GB PCI-E GPU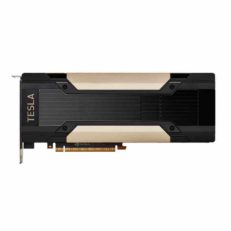 As NVIDIA's Preferred Partner, we are excited to offer for immediate ordering - world's most advanced GPU, the NVIDIA Tesla V100 with 32GB memory. We offer both PCI-E standalone cards and SXM2 NVLink based servers.
Brand New! Dual NVIDIA Tesla V100 32GB GPU Based Deep Learning System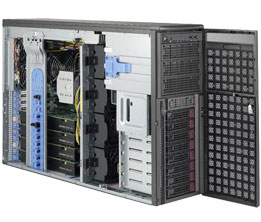 GPU Expansion Made Super Easy!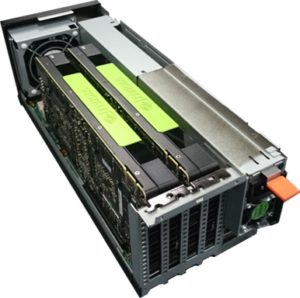 With the NEC ExpEther, you can simply add GPU expansion boxes over Ethernet. One of its kind product..works with any sever with PCI-e slot and extends over 1 mile physical distance! Works also as NVMe and FPGA Extender. Scale as you Grow!
"We purchased a variety of systems for low-power applications from Dihuni. Dihuni engaged with us to ensure we selected the best options for our requirements and gave us access to newly introduced systems. We would recommend Dihuni to other buyers because of the quality of their customer care."
Strategic Marketing Manager, Top 15 Semiconductor Co.
"We've purchased AMD EPYC Servers from Dihuni, and their service and response was top notch. They clarified exactly what we needed, what type of motherboard will fit best our needs, and delivered the servers on time and in tip top condition. Was a pleasure working with them!"
CTO, Tech Co., Tel Aviv, Israel
Popular! Tyan AMD EPYC All NVMe Server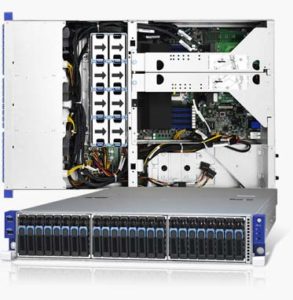 The Tyan B8026T70AE24HR features 24xNVMe drives and delivers top AMD EPYC CPU Performance.
GPU Power Unleashed!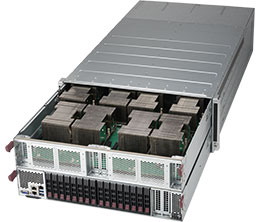 SYS-4028GR-TVRT : Powerhouse for Deep Learning and Big Data Analytics with up to 8 NVIDIA Tesla V100 GPUs
"We ordered the SuperMicro 5019A-FTN4 SuperServer featuring the latest "Denverton" Intel Atom C3758 processor from Dihuni within days of the product being available.  Working with Dihuni was an absolute pleasure, they kept us informed/updated on the order process and made sure to get the product shipped in time to meet our tight deadline.  We are running several virtual machines on the Windows 2016 Hyper-V platform: Palo Alto Networks VM-100 firewall, Aruba Networks Virtual Mobility Controller, BlueCat DNS/DHCP servers and a few Windows Server 2012 & 2016 servers in our POC lab.  We configured our system with 64GB of RAM and it's easily handled the workload we've thrown at it. I highly recommend purchasing all of your SuperMicro server equipment from Dihuni, you won't be disappointed!"
Robert Tesdall, Sr. Network Engineer, Enterprise Networks Solutions, USA
Can't Find Your Product?
Our partners carry hundreds and thousands of products and it is possible we don't have the one you are looking for listed online here. Please contact us with the product name and part number and we will respond with a quote asap.