Dihuni OptiReady Cloud Services Marketplace is an optimized cloud computing commerce platform that helps you procure and manage cloud service offerings from top cloud companies in IaaS, PaaS and SaaS areas. Our OptiReady Cloud Portal enables you to:
Buy cloud services in minutes with zero upfront costs, no contract negotiations, fast activation, streamlined billing, and a centralized control panel
Explore and buy from an infinite catalog of services that is continually being updated with new and enhanced services as they enter the market. If you are a reseller of IT services, we can help you resell to your customers easily.
Get the knowledge and expertise in making the smartest purchasing decisions to push them ahead of the competition
Buy complex cloud services easily through our user-friendly interface, and get information on the newest, cutting edge cloud services
Below are the featured cloud offerings:
PRODUCTIVITY & BUSINESS APPLICATIONS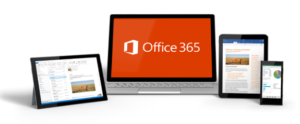 Streamline business processes. Improve organizational workflows and efficiencies. Drive project deliverables. Business software includes cloud solutions for IT, document management, productivity and virtualization tools. You can select Microsoft Office 365 and other products here. It also consists of business automation, business data insights, legal technology, accounting software, construction and architectural design solutions.
COMMUNICATION AND COLLABORATION

Empower teams to work together more effectively and securely while removing geographic limitations. Communication and collaboration software include popular solutions like Microsoft Office 365 Teams as well as cloud solutions for IT, business phone systems, fax applications, instant messaging, document management software, secure file sharing, hosted exchange email, online meetings, webinar and presentation tools.
INFRASTRUCTURE

Increase business agility to reduce costs, risk and resource demands while delivering stronger revenue, support, reliability and operational efficiency. Infrastructure software includes cloud solutions for IT, cloud computing platforms, application development, infrastructure as a service (IaaS), hosting, migration services and developer tools. It also consists of file storage, network appliances, database management, virtual machines, virtual private networks, and dedicated bare metal and virtual servers.
BACKUP AND DISASTER RECOVERY

Protecting your data is very important. A comprehensive backup and disaster recovery (BDR) plan should include reliable, efficient and daily backup of essential information, and a clear plan for recovering that information. Backup and disaster recovery solutions involve business continuity, archiving and secure access tools. They also include on-premises or hybrid solutions for cloud email, systems, servers, devices and data centers.
CLOUD ENABLEMENT SERVICES
Deliver timely, responsive and effective global customer support. Accelerate technical development, migration, onboarding and user adoption. Cloud enablement software includes cloud solutions for IT, ITaaS, professional services, onboarding services and technical support. It also comprises tools for identity management, identity synchronizers, active directory and exchange synchronization, billing and invoicing integration, and end-user requests.
DIGITAL MARKETING
Drive online traffic to your company website. Utilize a range of online marketing techniques, including building a website and online store as well as employing photo editing, blogs, social media, paid search, search engine optimization (SEO) and pay-per-click (PPC) to connect with customers at the right place and at the right time.
INDUSTRY SOLUTIONS
Provide industry-specific cloud applications developed by domain experts that address technology and regulatory compliance requirements for Government, Healthcare, Legal Services, Small Business, Retail and more. Browse the individual industry categories to discover the selection of software best-suited for your particular industry.
SECURITY
Safeguard sensitive data, ensure business continuity, achieve legal and regulatory compliance, and protect critical business systems with popular cloud security applications. Security software includes encrypted cloud solutions for IT security, website security, endpoint protection, email encryption, data loss prevention, secure file sharing and compliance.
PROMOTIONS
Increase profitability and sales with promotions, bundles from Ingram Micro and Vendors. The promotions are time bound so take full advantage of these promotions.