The Supermicro SuperServer SYS-6049GP-TRT OptiReady 10 Tesla T4 (Max 20) server is optimized to deliver the superior performance required to vertically scale the technology of modern AI. To achieve maximum GPU density and performance, this 4U server supports up to 20 NVIDIA Tesla T4 Tensor Core GPUs, three terabytes of memory, and 24 hot-swappable 3.5″ drives. This system also features four 2000-watt Titanium level efficiency (2+2) redundant power supplies to help optimize the power efficiency, uptime and serviceability.
NVIDIA NGC Pre-Loaded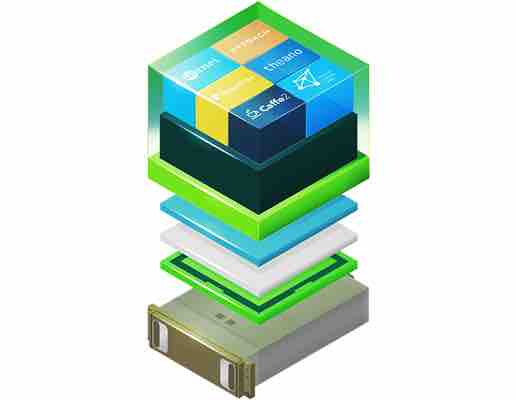 This Deep Learning server is available with NVIDIA NGC containers that can be preloaded. NGC empowers researchers, data scientists, and developers with performance-engineered containers featuring AI software like TensorFlow, Keras, PyTorch, MXNet, NVIDIA TensorRT™, RAPIDS and more. These pre-integrated containers feature NVIDIA AI stack including NVIDIA® CUDA® Toolkit, NVIDIA deep learning libraries which are easy to upgrade using Docker commands.
Key Features
10 x NVIDIA Tesla T4 16GB PCIe GPUs Installed (Expand to 20)
2 x Intel Skylake Xeon 6140 18 Core 36 Thread  2.3GHz CPU Installed
256 GB (8x32GB) DDR4-2666 2Rx4 ECC REG DIMM Installed
2 x 1TB SATA HDD Installed
NGC Docker Container for Deep Learning Pre-loaded (Optional, please select below)