Sale!
NVIDIA Tesla M10 GPU 32GB GDDR5 PCI-e GRID Software Optimized for Graphics Acceleration of Enterprise Virtualization, VDI & Deep Learning Applications
$2,805.00 Free Shipping (USA)
The NVIDIA Tesla M10 delivers high-density graphics acceleration for enterprise virtualization and works with NVIDIA GRID™ software to deliver the industry's highest user density for virtualized desktops and applications. It supports 64 desktops per board and 128 desktops per server, giving businesses the power to deliver great experiences to all of their employees at an affordable cost.
Ideal for your Advanced Digital Transformation Applications : Video Processing, Big Data, Hyperconverged Appliances, Internet of Things (IoT), In-Memory Analytics, Machine Learning (ML), Artificial Intelligence (AI) and intensive Data Center or Hyperscale Infrastructure Applications. The NVIDIA Tesla M10 GPUs are also very suitable for autonomous cars, molecular dynamics, computational biology, fluid simulation etc and even for advanced Virtual Desktop Infrastructure (VDI) applications.
As a NVIDIA Preferred Solution Provider, we are authorized by the manufacturer and proudly deliver only original factory packaged products. We strongly recommend against buying from unauthorized sources. 
Key Features
Sold and supported by NVIDIA
Four mid-tier NVIDIA Maxwell™ GPUs
Up to 64 users per board
2560 NVIDIA CUDA® cores (640 per GPU)
32 GB of GDDR5 memory (8 per GPU)
28 H.264 1080p30 streams
ECC protection for increased reliability
Server optimization to deliver the best throughput in the data center
Manufacturer Part Number: 900-22405-0000-000
Product Enquiry
Technical Specifications
NVIDIA Tesla M10: Great User Experience High User Density
IT needs a software-defined approach to virtualization in the data center that delivers scalability, data security, and simplified manageability. However, adoption of desktop virtualization solutions has been limited by their failure to deliver a user experience that's as good as physical devices. The NVIDIA Tesla M10 GPU accelerator works with NVIDIA GRID™ software to provide the industry's highest user density for virtualized desktops and applications. It supports 64 desktops per board and 128 desktops per server, giving your business the power to deliver great experiences to all of your employees at an affordable cost.
NVIDIA GRID and Tesla GPUs
NVIDIA GRID brings the power of NVIDIA Tesla GPUs to virtual workstations, desktops, and apps, for an immersive experience for everyone from designers to mobile professionals to office workers. Taking graphics acceleration to the data center lets IT centralize apps and data and deliver virtual workspaces that offer improved management, security, and productivity.
Raise the bar on productivity
Transform workflows to liberate your users and data from the confines of PCs, workstations, offices, and distance. With NVIDIA GRID, your teams can seamlessly collaborate in realtime, wherever they are, using any device they choose to be productive.
Simplify IT management
IT can now centralize data and applications in the data center and deliver a graphics accelerated virtual workspace with improved IT manageability, security, and graphics performance that exceeds user expectations.
Protect mission-critical assets and IP
Protect most valuable data by keeping it centralized within the data center. You can securely collaborate with business partners without the threat of data loss, while also enabling new mobile, work-fromanywhere work styles.
Below are typical lead times for NVIDIA Tesla GPUs:
– New Tesla T4 GPU ships in ~ generally in ~ 3-5 days
– Tesla P4 8GB GPU – EOL announced; available last stock ships in ~ 4-6 weeks
– Tesla V100 32GB GPU ships in ~ 1 week or less
– Tesla V100 16GB ships in ~ 1 week or less
– Tesla P100 16GB – EOL announced; available last stock ships in ~ 1 week.
– Tesla P40 24GB – ships in ~ 3-4 weeks
– Tesla M10 32Gb and M60 ship in ~ 1 week
All products shipped are new and factory packaged, shipped directly from manufacturer.
Did you know we are a major supplier of fully assembled and tested Intel Xeon and AMD EPYC servers from Supermicro, TYAN, NEC and others? All our systems are built and shipped by manufacturers directly with warranty through them. High Quality Direct from Manufacturer & No Hassles! Please send us your custom requirements including CPU, Memory, SSD etc.
Complete Systems built from Barebones Servers – All barebones servers listed on this site are configurable to your specifications. We prepare custom quotes and send to you typically in 24 hours after receiving your requirements. These servers are assembled and tested by the manufacturers and typically ship out in 2-3 weeks from order.
Supermicro Ultra Systems – There are Ultra systems from Supermicro (e.g. 6029U, 2029U, 6028U series) that are listed on this site which cannot be sold as barebones. Supermicro offers these products only as complete systems. Dihuni works closely with Supermicro to configure these Ultra Systems to your specific requirements. Please send us your requirements either through the 'Request Quote' button or email or call us.
Operating System Installation – Our manufacturing partners will install OS if they have been tested with their servers. Typically, Windows Server, Red Hat Linux and Ubuntu are installed.
Deep Learning Software Installation – On Tesla GPU servers, we offer installation of Dihuni's curated Deep Learning/AI Software Stack including NVIDIA Cuda Toolkit, NVIDIA DIGITS, NVIDIA TensorRT and NVCaffe, Caffe2, Microsoft Cognitive Toolkit (CNTK), MXNet, PyTorch, TensorFlow, Theano, and Torch Deep Learning Framework Software. All Post-Installation Support to be provided by Software Vendor.
Extended and Onsite Warranties – All systems come with 3 Years standard manufacturer's return to depot warranty. For onsite or extended warranty, please check with us.
"We purchased fully built Tesla V100 Deep Learning servers from Dihuni. Right from quoting to delivery, Dihuni's service was excellent. Also Supermicro did an excellent job in building our server and loading Ubuntu on it."
"We needed a high end Machine with EPYC 7000 processors to test our AI accelerators. We did not have a lot of time due to a customer commitment. I tried with many vendors but no one promised me this machine (in less than 2-3 weeks) due to Holiday season. I contacted Dihuni and Dihuni was on it within 15 minutes. Dihuni helped me to procure machine within 2 days. We got machine from Tyan's warehouse in Fremont and Dihuni managed everything without a beat."
For complete server systems, we recommend contacting us for latest price as component prices change everyday. For all products, please contact us for and any additional discount requests based on volume, educational institutions based etc. Also, if you would like us to price match/beat, please send us the competitor quote and we will respond asap. Currently price match program is applicable to the following:
Fully Assembled and Configured Servers
Tridium Smart Building Products
NVIDIA Tesla GPUs
Note – competitors must be authorized resellers to be considered for this program.
"Dihuni has the best competitive pricing in the market and great service. They shipped the Nvidia Tesla V100 32GB GPUs to us in an expedited time frame. These GPUs are crucial to our enterprise level very high volume video transcoding systems. Thanks again to the Dihuni team!"
There are a number of reasons to buy NVIDIA Tesla products from us.
Lowest price in the market – we work hard to keep our Tesla prices best in the market
NVIDIA Authorized partner – this is extremely important for you to consider when you purchase from online retailers. Often the source of the product is not known and we have had customers who have bought Tesla products from unauthorized vendors and have run into post-sale support issues
Our products ship directly from NVIDIA to your location to ensure fastest delivery and in new factory packaging
We work closely with NVIDIA and server vendors who have designed products around NVIDIA Tesla GPUs and can help you with Deep Learning, AI, Visualization systems that are completely NVIDIA Tesla based.
We respond fast – whether its price or technical questions; we rope in the right contacts to answer your questions promptly
"We are happy to find an authorized NVIDIA partner that delivers. I don't recommend buying such high end product from online stores that sell this product without proper authorization from manufacturer. Dihuni kept us posted about our order and although our package shipped out a couple days after initial date, we were happy that we were properly informed. Nice job Dihuni!"
All products listed, sold and shipped are 100% new and factory packaged (not refurbished, open boxed or used). Standard and customized hardware products mostly ship direct from manufacturer's facilities after assembly and rigorous testing to ensure high quality and to reduce unnecessary shipping/handling. Software license keys are generated by software partners and delivered to your email addresses directly from the partner or through Dihuni.
Dihuni was formed to simplify Digital Transformation. The internet has changed everything – from software applications to compute, storage and networking hardware. At Dihuni, we believe every business is transforming to enable digital customer outcomes and our mission is to ensure we can enable you with the right hardware, software and services to make that happen. Believe us, no matter which application you are working on today, you are helping transform the world into a Digital place. Some of the reasons to trust your business to us :
World Class Partners

Dihuni partners with world class companies such as Dell, HPE, Lenovo, Supermicro, Intel, Microsoft, VMware and several other top Software and Hardware IT & IoT companies. We carefully select best-in-class technology and business partners and work with them on strategy, product roadmap and solutions development to ensure we not only provide you the best product but also help our partners enhance their offerings. With our deep rooted partnerships and relationships with product teams, we are able to escalate any product issue or provide new requirements based on your feedback directly to our partners.  Our partnerships offer you the best in the following areas :
Server, Storage and Networking Hardware

Cloud Services

Internet of Things (IoT)

Software Development – Onshore (US) and Offshore

Operating Systems

Consulting 

Federal Contracting
High Quality Manufacturing for Standard Products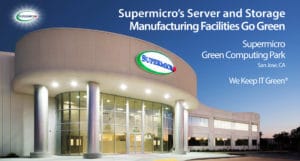 We leverage the manufacturing capabilities of our partners and work closely with them to customize your system. Instead of adding more complexity in shipping individual parts, integrating and testing it at facilities that require constant maintenance, we work closely with our OEM partners and use their expertise and operations so they can build a high quality system that is suitable for your exact application. By doing this, we are able to not only control manufacturing costs and pass on the savings to you but also deliver a system directly from our partner to you in any part of the world. At Dihuni, we ensure and select partners who adhere to rigorous design implementation, manufacturing standards and ISO standards to ensure that its products are produced with the highest quality and reliability. Our partners integrate only the best quality parts and components into their system boards, servers, and chassis. To ensure excellent performance even under extreme operating conditions, our products undergo rigorous environmental and intense computational testing. These quality efforts optimize system performance and minimize system downtime for you to have an extremely reliable system from Dihuni.
Focus on Solution, Not Just Hardware
We know you are looking for hardware as part of a solution that you are implementing. With our experience in software as well as real world IT implementation, we help you select the right product that fits your solution. There is huge complexity in implementing a successful solution regardless of whether you are a software developer wanting a fast developer machine or if you are involved in developing an efficient on-premise and cloud back-end infrastructure for your IT or Internet of Things (IoT) applications or setting up the right systems for data, analytics, Machine Learning, Artificial Intelligence (AI) and Digital Applications. We help you through your needs regardless of the size of your project and your budget. 
Experience Matters
Our leadership has over 20 years of experience in designing, developing, manufacturing and shipping servers and embedded/IoT systems in high volume. With direct experience with companies such as Dell, NEC, Supermicro, Honeywell, BSDi etc, we are experts in effective product management and will help you with every need you may have. We carefully select each product that we carry and understand the target applications for your systems. Utilizing our experience in software, we also provide Digital Transformation and Agile software development consulting services should you need help with any of your projects in IoT, IT etc.
We Really Believe in Customer Service
We believe and have implemented best practices in product design, development and more importantly customer service. This thinking is permeated throughout our company. We offer :
High Quality Products and Consultation on product positioning and suitability
Competitive Pricing
Fast response times
On-time Delivery
Completely customized systems and services including
Phone and Onsite Support including Manufacturer's Support
Marketing opportunity for your project and case studies
We appreciate your business! Please call us at 703-436-4721 or email us at digital@dihuni.com for any question or information. We respond promptly and you can contact us even during weekends.