Sale!
DGLogik DG Solution Builder (DGLux) for DSA: Open IoT Edge to Cloud Connectivity, Visualization and Application Development Platform 1 Yr Subscription
From: $310.00 Free Shipping (USA) / year
Want to build a Connected Smart/Intelligent Building including automated HVAC, Lighting, Security etc, Smart Factory, Smart City, Autonomous Vehicle IoT applications and don't want to undertake complex and expensive development efforts? If so, the DGLogik DG Solution Builder (DGLux)/Atrius Solution Builder is the right solution for you! It is an All-in-One Open IoT connectivity platform and simple to use application development and visualization/dashboard software.
The DGLogik DG Solution Builder is a HTML5, browser-based Integrated Development Environment (IDE) featuring a graphical data-driven toolbox that allows developers to rapidly build visually-rich, interactive web applications and dashboards using IoT data from connected edge devices. It comes with tools to integrate with existing Edge IoT frameworks such as Microsoft Azure IoT Platform, SCADA Platforms for Industrial Automation, Smart Buildings Platforms such as Honeywell/Tridium Niagara, Distech Controls, Delta Controls, SkySpark and even Social Media Platforms such as twitter, facebook etc.
Key Features
No Code Required – Drag-and-drop experience utilizing WYSIWYG (What You See Is What You Get) tools and visual bloc programming allows you to build out how data, control requirements and logic sequences can be rationalized into meaningful information
Out of box connectivity to Haystack, BACnet, Modbus, OPC, KNX, DMX, MQTT, COAP, Motion JPEG, SNMP, Thread protocols.
Leverage all your data sources in a single, unified development environment.
Animated widgets, background themes, patterns, effects, 3D equipment images, assorted icons
Industry-specific graphic libraries
Customizable charts & gauge components
Tables with data formatting, calculations and transformation
Create custom interactions by adding behaviors to any object
Set mouse and touch screen gestures and behaviors for desktop, tablet and mobile smart devices
Steps to Purchase and Activate Subscription
Select Number of topics, Add to Cart and complete purchase here
Download and install:

After install,  email Product ID to digital@dihuni.com . Please reference Dihuni order number.
Submit license request in software after receiving activation email from Dihuni.
Optional – if you require onsite product training, please book your spot here.
Select Annual Subscription Below
Product Enquiry
Technical Specifications
Compelling and Easy IoT Application Builder
Applications Built Using the DGLogik DG Solution Builder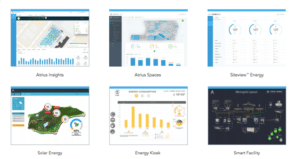 How it Works?
DGLogik DG Solution Builder leverages various data sources including DG Sensory Network, DGLogik Platform Services, or third-party sources via open source Distributed Services Architecture (DSA) within a single integrated development environment, thus allowing developers to create stunning visualizations and web applications that address various IoT use cases. All Web Applications viz. Atrius Insights and Atrius Spaces are built using DG Solution Builder as the Development Tool. The DGLogik Partner Community uses DG Solution Builder to build applications rapidly, per their custom requirements.
Cross Platform Solution
DGLogik DG Solution Builder allows users to access their application with Native "in-browser" loading on iOS, Android, and Windows Mobile – not a single app is required! Intelligent scaling with responsive layout ensuring that every user interface is automatically optimized for any screen size to ensure optimal viewer experience on any mobile device. Access your performance data in an easily comprehensible manner in real-time, wherever you may be in the world. Hold the power of information in the palm of your hand. Reap the benefits of being mobile and flexible without sacrificing style and functionality in your IoT visualization system.
Supported Data Connectors
SCADA Systems:Niagara, WebCtrl, Skyspark
Databases: Oracle,Cassandra, HBase, Elasticsearch, JDBC, MSSQL, MySQL, MongoDB, Postgres
Historian Databases: ETSDB, RethinkDB, Splunk, Parstream • Devices:Philips Hue, SmartThings, WeMo, Axis VAPIX
OS's: iOS, Android, Windows 10, MAC OS X • Protocols: Haystack, BACnet, Modbus, OPC, KNX, DMX, MQTT, COAP, Motion JPEG, SNMP, Thread
Technologies: EnOcean, ZWave, Relayr, R, Spark, Kafka,Azure IoT, REST Server, BLE, Homekit
Services and Applications: Facebook, Twitter, Google+, LinkedIn, YouTube, Google Analytics, Salesforce, Slack, Yahoo Weather, RSS Feeds
Supported Operating Systems/Platforms
• x32 Windows • x64 Windows • x32 Linux • x64 Linux • x64 Linux (Static) • x32 Mac OS • x64 Mac OS • ARM Linux • Dreamplug • Beaglebone
Browser Compatibility
DGLogik DG Solution Builder is a 100% HTML5 application that does not require any special browser plugins. Acuity recommends the use the latest version of Google Chrome web-browser for the best user-experience.
DGLogik is part of Acuity Brands, Inc.
For complete server systems, we recommend contacting us for latest price as component prices change everyday. For all products, please contact us for and any additional discount requests based on volume, educational institutions based etc. Also, if you would like us to price match/beat, please send us the competitor quote and we will respond asap. Currently price match program is applicable to the following:
Fully Assembled and Configured Servers
Tridium Smart Building Products
NVIDIA Tesla GPUs
Note – competitors must be authorized resellers to be considered for this program.
"Dihuni has the best competitive pricing in the market and great service. They shipped the Nvidia Tesla V100 32GB GPUs to us in an expedited time frame. These GPUs are crucial to our enterprise level very high volume video transcoding systems. Thanks again to the Dihuni team!"
All products listed, sold and shipped are 100% new and factory packaged (not refurbished, open boxed or used). Standard and customized hardware products mostly ship direct from manufacturer's facilities after assembly and rigorous testing to ensure high quality and to reduce unnecessary shipping/handling. Software license keys are generated by software partners and delivered to your email addresses directly from the partner or through Dihuni.
Dihuni was formed to simplify Digital Transformation. The internet has changed everything – from software applications to compute, storage and networking hardware. At Dihuni, we believe every business is transforming to enable digital customer outcomes and our mission is to ensure we can enable you with the right hardware, software and services to make that happen. Believe us, no matter which application you are working on today, you are helping transform the world into a Digital place. Some of the reasons to trust your business to us :
World Class Partners

Dihuni partners with world class companies such as Dell, HPE, Lenovo, Supermicro, Intel, Microsoft, VMware and several other top Software and Hardware IT & IoT companies. We carefully select best-in-class technology and business partners and work with them on strategy, product roadmap and solutions development to ensure we not only provide you the best product but also help our partners enhance their offerings. With our deep rooted partnerships and relationships with product teams, we are able to escalate any product issue or provide new requirements based on your feedback directly to our partners.  Our partnerships offer you the best in the following areas :
Server, Storage and Networking Hardware

Cloud Services

Internet of Things (IoT)

Software Development – Onshore (US) and Offshore

Operating Systems

Consulting 

Federal Contracting
High Quality Manufacturing for Standard Products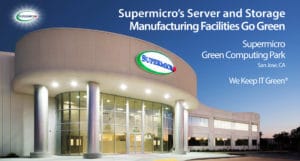 We leverage the manufacturing capabilities of our partners and work closely with them to customize your system. Instead of adding more complexity in shipping individual parts, integrating and testing it at facilities that require constant maintenance, we work closely with our OEM partners and use their expertise and operations so they can build a high quality system that is suitable for your exact application. By doing this, we are able to not only control manufacturing costs and pass on the savings to you but also deliver a system directly from our partner to you in any part of the world. At Dihuni, we ensure and select partners who adhere to rigorous design implementation, manufacturing standards and ISO standards to ensure that its products are produced with the highest quality and reliability. Our partners integrate only the best quality parts and components into their system boards, servers, and chassis. To ensure excellent performance even under extreme operating conditions, our products undergo rigorous environmental and intense computational testing. These quality efforts optimize system performance and minimize system downtime for you to have an extremely reliable system from Dihuni.
Focus on Solution, Not Just Hardware
We know you are looking for hardware as part of a solution that you are implementing. With our experience in software as well as real world IT implementation, we help you select the right product that fits your solution. There is huge complexity in implementing a successful solution regardless of whether you are a software developer wanting a fast developer machine or if you are involved in developing an efficient on-premise and cloud back-end infrastructure for your IT or Internet of Things (IoT) applications or setting up the right systems for data, analytics, Machine Learning, Artificial Intelligence (AI) and Digital Applications. We help you through your needs regardless of the size of your project and your budget. 
Experience Matters
Our leadership has over 20 years of experience in designing, developing, manufacturing and shipping servers and embedded/IoT systems in high volume. With direct experience with companies such as Dell, NEC, Supermicro, Honeywell, BSDi etc, we are experts in effective product management and will help you with every need you may have. We carefully select each product that we carry and understand the target applications for your systems. Utilizing our experience in software, we also provide Digital Transformation and Agile software development consulting services should you need help with any of your projects in IoT, IT etc.
We Really Believe in Customer Service
We believe and have implemented best practices in product design, development and more importantly customer service. This thinking is permeated throughout our company. We offer :
High Quality Products and Consultation on product positioning and suitability
Competitive Pricing
Fast response times
On-time Delivery
Completely customized systems and services including
Phone and Onsite Support including Manufacturer's Support
Marketing opportunity for your project and case studies
We appreciate your business! Please call us at 703-436-4721 or email us at digital@dihuni.com for any question or information. We respond promptly and you can contact us even during weekends.