Sale!
Tridium JACE-8000-AX Downgrade License to use JACE 8000 with Niagara AX. Hardware Not Included.
$900.00 Free Shipping (USA)
Tridium JACE-8000-AX Downgrade License to use JACE 8000 with Niagara AX. Hardware Not Included.
Niagara 4 Supervisor (Browser based and WorkBench) require host ID for license activation. You will also need a host ID for any extended SMA etc. Niagara Host ID is a unique identifier and is tied to the computer where you have Niagara installed.
You must already know your host ID but if you don't or if you're new to Niagara, below are links to download Niagara 4 Supervisor software for Linux and Windows that you can install and get a host ID. Once downloaded and installed, please generate a host ID (typically you would see host ID on the last screen of your installation) and come back to Dihuni.com to purchase Supervisor and Workbench licenses for software activation. (not required for JACE or IO Module or Edge Controller VEC-10 purchase).
For more information on installation and obtaining a host ID please see below:
Installing the software:
Locate the downloaded zip file and right-click.
Choose extract all.
Once extracted, locate Installer_x64.exe and double-click to install. (if you do not have a 64 operating system, use the x86 version.)
Read and accept the License agreement then click next.
It is recommended to set the installation directory to be more specific to the version that you are installing. EX: C:\Niagara\Niagara-4.3.58.18.1×64.
You may be asked to establish a system passphrase. Use Niagara4Rocks to keep it simple.
Choose (at least) to add Start menu shortcuts and then select next.
Ensure you have an active internet connection, then select Finish.
You should then be redirected to a web page showing you Host ID.
Technical Specifications
Tridium JACE-8000-AX Downgrade License to use JACE 8000 with Niagara AX. Hardware Not Included.
Most Tridium/Vyon hardware products are typically in stock and can ship in 1-2 days. Tridium software licenses take 1-2 days to be processed/generated after which we email you the software license and download link (as applicable).
You can also request expediting without any fee below and we will try our best to meet your request.
For complete server systems, we recommend contacting us for latest price as component prices change everyday. For all products, please contact us for and any additional discount requests based on volume, educational institutions based etc. Also, if you would like us to price match/beat, please send us the competitor quote and we will respond asap. Currently price match program is applicable to the following:
Fully Assembled and Configured Servers
Tridium Smart Building Products
NVIDIA Tesla GPUs
Note – competitors must be authorized resellers to be considered for this program.
"Dihuni has the best competitive pricing in the market and great service. They shipped the Nvidia Tesla V100 32GB GPUs to us in an expedited time frame. These GPUs are crucial to our enterprise level very high volume video transcoding systems. Thanks again to the Dihuni team!"
We are pioneers in the Connected IoT industries and Smart Buildings is one of our main focus areas. Here are some of the reasons why you should consider us for Tridium products
Lowest price in the market – we work hard to keep our Tridium/VYKON prices best in the market. We also price match so let us know if you find a product cheaper somewhere
Dihuni was founded by former Tridium/VYKON/Honeywell executive who has led the development and launch of Niagara 4, JACE 8000 and all related products.
We are consultative. Tridium/VYKON products are extremely powerful but also can be complex to understand how to deploy and select products from the portfolio. We help you guide through your deployment scenarios and recommend the products you should buy
We are specialized in both hardware and software
We have made it extremely simple for you to buy Tridium products through our easy to use E-Commerce platform.
We work closely with Tridium/VYKON and Niagara community to keep up to date on Niagara technical happenings and also help Tridium with future product ideas coming through our customers.
We respond fast – whether its price or technical questions; we rope in the right contacts to answer your questions promptly
About Tridium/VYKON
Tridium is the manufacturer of the JACE hardware and developer of the esteemed Niagara Software. Tridium does not sell JACE 8000 or Niagara Software using its own brand. VYKON brand is owned by Tridium and all Tridium products in original shape (without any functional modifications) are marketed and sold as VYKON branded products. Additionally both Vykon and Tridium brands are owned by Honeywell.
"Tridium is the world's leading brand for BAS software and we use them in several commercial buildings. We regularly need to upgrade our niagara software and add JACE to our existing and new BMS projects. Dihuni has done a great job with a simple and intuitive buying system for Tridium products."
All products listed, sold and shipped are 100% new and factory packaged (not refurbished, open boxed or used). Standard and customized hardware products mostly ship direct from manufacturer's facilities after assembly and rigorous testing to ensure high quality and to reduce unnecessary shipping/handling. Software license keys are generated by software partners and delivered to your email addresses directly from the partner or through Dihuni.
Dihuni was formed to simplify Digital Transformation. The internet has changed everything – from software applications to compute, storage and networking hardware. At Dihuni, we believe every business is transforming to enable digital customer outcomes and our mission is to ensure we can enable you with the right hardware, software and services to make that happen. Believe us, no matter which application you are working on today, you are helping transform the world into a Digital place. Customers love us because we offer :
Free Shipping (USA)
Lowest Prices
Fast Response & Quick Shipping
Easy Software Licensing and Delivery
Technical & Product Management Expertise
Only shop for IT & IoT products
Authorized Partnerships
New Factory Packaged Products Only
Direct Build/Test at Manufacturer's facilities
Manufacturer's Warranty & Tech Support
Custom Integration Services
Global Shipping
Flexible Payment Methods – Credit Cards, PayPal, Amazon Pay, PO/Net Terms
World Class Customers
We proudly serve customers ranging from Fortune Corporations to Universities, Schools, Startups, Small and Medium Businesses, Government and Individual Buyers. Some of our customers are below:
Top 5 Semiconductor Companies
Top 3 RideShare / Autonomous Companies
Top 5 IT Infrastructure Companies
Top Universities including Johns Hopkins, Duke, University of California (several) etc
Top IoT, AI and Deep Learning Startups
Smart Building/Industrial IoT Integrators
Top Defense Contractors e.g. Lockheed Martin
Major Government Agencies, U.S. Navy etc
And many more…
World Class Partners

Dihuni partners with world class companies such as Dell, HPE, Lenovo, Supermicro, Intel, Microsoft, VMware, Tridium and several other top Software and Hardware IT & IoT companies. We carefully select best-in-class technology and business partners and work with them on strategy, product roadmap and solutions development to ensure we not only provide you the best product but also help our partners enhance their offerings. With our deep rooted partnerships and relationships with product teams, we are able to escalate any product issue or provide new requirements based on your feedback directly to our partners.  Our partnerships offer you the best in the following areas :
Server, Storage and Networking Hardware

Cloud Services

Internet of Things (IoT)

Software Development – Onshore (US) and Offshore

Operating Systems

Consulting 

Federal Contracting
High Quality Manufacturing for Standard Products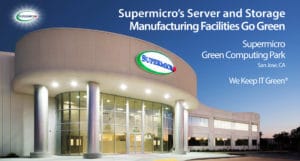 We leverage the manufacturing capabilities of our partners and work closely with them to customize your system. Instead of adding more complexity in shipping individual parts, integrating and testing it at facilities that require constant maintenance, we work closely with our OEM partners and use their expertise and operations so they can build a high quality system that is suitable for your exact application. By doing this, we are able to not only control manufacturing costs and pass on the savings to you but also deliver a system directly from our partner to you in any part of the world. At Dihuni, we ensure and select partners who adhere to rigorous design implementation, manufacturing standards and ISO standards to ensure that its products are produced with the highest quality and reliability. Our partners integrate only the best quality parts and components into their system boards, servers, and chassis. To ensure excellent performance even under extreme operating conditions, our products undergo rigorous environmental and intense computational testing. These quality efforts optimize system performance and minimize system downtime for you to have an extremely reliable system from Dihuni.
Focus on Solution, Not Just Hardware
We know you are looking for hardware as part of a solution that you are implementing. With our experience in software as well as real world IT implementation, we help you select the right product that fits your solution. There is huge complexity in implementing a successful solution regardless of whether you are a software developer wanting a fast developer machine or if you are involved in developing an efficient on-premise and cloud back-end infrastructure for your IT or Internet of Things (IoT) applications or setting up the right systems for data, analytics, Machine Learning, Artificial Intelligence (AI) and Digital Applications. We help you through your needs regardless of the size of your project and your budget. 
Experience Matters
Our leadership has over 20 years of experience in designing, developing, manufacturing and shipping servers and embedded/IoT systems in high volume. With direct experience with companies such as Dell, NEC, Supermicro, Honeywell, BSDi etc, we are experts in effective product management and will help you with every need you may have. We carefully select each product that we carry and understand the target applications for your systems. Utilizing our experience in software, we also provide Digital Transformation and Agile software development consulting services should you need help with any of your projects in IoT, IT etc.
We Really Believe in Customer Service
We believe and have implemented best practices in product design, development and more importantly customer service. This thinking is permeated throughout our company. We offer :
High Quality Products and Consultation on product positioning and suitability
Competitive Pricing
Fast response times
On-time Delivery
Completely customized systems and services including
Phone and Onsite Support including Manufacturer's Support
Marketing opportunity for your project and case studies
We appreciate your business! Please call us at 703-436-4721 or email us at digital@dihuni.com for any question or information. We respond promptly and you can contact us even during weekends.
What are the type of products Dihuni can help me with?
Dihuni brings the world of Information Technology (IT) and Internet of Things (IoT) together and is engaged in the following type of products that are needed for Digital Transformation applications:
IT infrastructure finished products such as pre-configured or customized servers, storage, hyperconverged, networking products from Dell, NEC, Supermicro, Tyan, HPE etc
System building blocks/components such as sever barebones, CPU, memory etc from Intel, AMD, Samsung, Hynix etc
Internet of Things (IoT) infrastructure products such as edge computing embedded systems, IoT Networking etc
Deep Learning GPU based systems for big data analytics and predictive modeling
Software products including Software as a Service (SaaS) offerings:

Operating Systems
Systems Management Software
IoT Platform for connecting and managing edge devices and analyzing data generated from devices
Deep Learning software
IoT Applications for Building Management, Factory Automation, Home Automation etc for e.g. Tridium/Honeywell etc
Cloud Services
I searched Dihuni.com and cannot find the product I need. Can Dihuni help with ordering products not listed on the website?
Yes, our vendor partners carry thousands of products and we don't have all of them listed here. We will be happy to help fulfill such products for you. For example, if you buy a server or embedded IoT product but don't see compatible memory or solid state disk or IO module listed on Dihuni.com, please contact us and we will send pricing info and help you process the order manually.
Will Dihuni fulfill all orders automatically when placed online? I had an order refunded without any reason. Is that normal?
When you place an order with Dihuni, it does not constitute an automatic commitment or confirmation of our offer to sell. Dihuni reserves the right at any time after receipt of your order to accept or decline your order for any reason. All orders will be fulfilled only after confirmation and agreement on acceptable method of payment by our credit and finance department. Dihuni can cancel any order at any time due to product short supply, recognition of fraudulent transactions or for other reasons deemed suitable by the company. In situations where Dihuni cancels the order prior to fulfillment, Dihuni will promptly refund the order amount through the payment method that was used during ordering. This is not a common scenario but you will agree it is important for us to protect from fraud which is very common specially with computer hardware.
Which payment methods do you accept?
Domestic USA Customers
Dihuni is a Virginia, USA company and we ship throughout USA. We offer flexible payment options. Besides using Credit Card, PayPal, PayPal Credit or Amazon Pay, you have the option to place an order online without instant payment using Bank/Wire Transfer method at checkout and then transfer funds after receiving order confirmation. This is only for corporate, educational and overseas customers. Note – order will only ship after receipt of payment, except for approved Net Terms orders. You can email or fax your Purchase Order and Net Terms documents after checkout.
Credit Card – You can use valid USA bank issued credit card. The billing address and shipping address must match. If you are a corporate customer with separate billing and shipping addresses we must get a Purchase Order for such transactions or proof of address, employee information at each location etc. Note – we will cancel any orders where we suspect fraudulent transactions. Also unless authorized by Dihuni and for corporate customers with validated addresses, if the billing and shipping addresses do not match, we will decline the order.
Net Terms – in most cases, the first order is pre-paid except for Fortune 500 companies , government and select Universities. In general, to be approved for Net Terms, you must establish recurring pre-payment order history before submitting credit application. Please contact us for more information.
International Customers
For all international shipments, please note the following:
All orders must be prepaid by wire transfer; We do NOT accept overseas credit cards. We will verify your address and credentials before shipping any product.
Orders must be remitted in full in US Dollars (excluding any bank transfer or transaction fees)
Dihuni is not responsible for any VAT/customs/import duties or any other fees associated with release of product in importing country
We ship globally using international carriers, primarily FEDEX International. It is recommended that you contact us to get accurate international shipping charges as sometimes web rates are not updated. We will try to negotiate and get you the best possible rates.
If you have your own carrier/logistics/freight forwarder company, you can use them as well
Dihuni will not ship to any country on the USA embargo list.
Does Dihuni offer Financing?
Yes, we work with world class financing companies who can help finance your IT equipment. Please contact us for more information.
I want to order a high-end product that is listed for more than $50,000 on your website. How do I order such products?
We understand very high-end systems such as Deep Learning servers can range in price up to $200,000 or more and are not suitable for payment by credit card. However, you can order the product through our online system using bank transfer as payment method. There will be no actual financial transaction in such scenario. Once we receive the order notification, we will contact you about your payment method i.e. provide you with our bank/wire information after verifying your company and billing/shipping address. If you would like to set up Net Terms, you can email or fax your Purchase Order along with your credit application to digital@dihuni.com before or after online ordering.
If online ordering for such systems is not suitable, please contact us by email or phone and we will process your order manually.
Does Dihuni accept phone orders?
Yes, for customers who prefer ordering by phone, our sales team will help process your order manually.
I need a formal quote for my company or university's Purchasing department. Can Dihuni provide that?
Yes, please select the 'Request Quote' button and send us your product and quoting requirements and we will send you a formal quote. Please provide your billing and shipping address and contact information so we can prepare a formal quote which is usually sent as a PDF document.
What are 'Dihuni OptiReady' products?
'Dihuni OptiReady' products are 'optimized and ready' for applications. These are server, storage and embedded systems that are fully built and tested with components such as CPU, memory, hard disk, GPU, software etc that can be purchased as a fully functional system instead of a barebones system. In some cases, OptiReady may also imply a custom board + enclosure combination that are not standard manufactured by the customer; the product description will refer to such systems as barebones.
I like the barebones products on your website but need them to be built out to my specific requirements. The Dihuni OptiReady products are close but don't meet my exact requirements. How can I request customization?
A significant portion of our business is in customized and complete systems vs barebones. Dihuni OptiReady systems were  designed to meet most common system requirements however we understand your requirements can be unique. To get a quote on a completely customized system, please use the 'Request Quote' button and send us your desired specifications. We will get back to you with a custom system quote. This process usually takes about 2-3 days as all our customized quotes come directly from the manufacturer and is subject to their processing time.
Does Dihuni build all servers and IoT products in-house? If not, why?
No, unless a product has been designed from scratch by Dihuni, we don't build servers/systems at our facilities. We specifically adopted a business model to work directly with manufacturers (OEMs) directly and have them build our systems – both standard and customized – to ensure highest quality. Our manufacturer's only build systems with components that are tested and qualified by their engineering team and provide direct warranty on such systems. For systems deployed in data centers or used for Deep Learning, IoT etc, we believe that the products must be hugely reliable and there is nobody better positioned to build such products than the manufacturers. Additionally to keep our costs down and pass those savings to you, we mostly drop ship hardware products from the manufacturer directly to your shipping address.
Does Dihuni offer warranty and technical support? 
All hardware products come with manufacturer's standard warranty. Depending on the product/manufacturer, you can also purchase extended support options such as 5 year warranty, Next Business Day Onsite support etc. Licensed software products usually come with some basic support with options to select extended support. Software as a Service (SaaS) or other subscription based offerings also usually come with support bundled for the duration of the subscription.
What is your order processing and shipping lead times?
We usually process orders within 2 hours of receipt and send them to the specific manufacturer or software vendor for fulfillment. Orders received during weekends are processed on Mondays (except for holidays). Hardware inventory levels change every day so we check with our suppliers every time we receive an online order. Our sales teams will inform you of expected shipping time-frame after an order is received. As a general guideline, for hardware components and barebones systems that are in stock, the products are usually shipped within 3-5 days from order. Some components/barebones systems may ship same day depending on the item and vendor and if an order is placed before noon eastern US time. You can also request an order to be rushed; we don't charge any rush fee and route all rush requests to our partners but we cannot guarantee that orders will be expedited.
Custom built systems typically take about 2-3 weeks from assembly to test. And after release from production, delivery time depends on the shipping method you have selected.
After I place my order, how will I be notified of the progress of my order? 
Dihuni sales team will keep you informed of your order by e-mail or through your account page on the website. Once an item is shipped, we will email you the tracking number of your shipment.
Does Dihuni sell any refurbished or used products?
No, we only sell and ship 100% new, factory packaged products.
How can I cancel my order? Can I get refund?
All product sales are non-cancellable, final and non-refundable after they have been processed unless otherwise stated on product description pages. Only Dead on Arrival (DOA) Products may be returned for exchange or credit within 15 days from Dihuni's invoice date. Credit will only be issued if returned products are in brand new condition and if manufacturer approves such return for credit and/or is unable to exchange with a comparable product. Dihuni will charge a restocking fee of an amount no less than 25% of the original purchase price for any returned product that is non-defective or arrives with an incomplete package. Customer must obtain a Return Merchandise Authorization (RMA) number from Dihuni. Please see our Returns, Repair and Refund policy for more details.
Why has my credit card been declined?
A credit card could be declined for various reasons including but not limited to: invalid credit card number, wrong billing address, expired card, in excess of daily limit, or insufficient credit. It is also possible that the card number (or expiration date) was entered incorrectly. Sometimes credit card companies will soft decline a transaction and will require you to call them to pre-approve a charge after which you can re-enter the information.
Can Dihuni advise me on compatibility for the items that I wish to purchase?
For all Do it Yourself/barebones/component products, we can help answer your compatibility questions only in accordance with manufacturer's supplied information but cannot guarantee product compatibility. We suggest that you check with the manufacturer to resolve any compatibility issues before making your purchase. The manufacturer should be able to accurately answer your technical questions.
For all customized complete systems and Dihuni OptiReady pre-configured systems, Dihuni will ensure all selected components are fully compatible.
Where is Dihuni based and which countries do you ship products? 
Dihuni is a USA company headquartered and registered in the state of Virginia (VA). Our products are sold across USA and worldwide geographies with international customers in Europe, Asia etc. Most products ship overseas from the USA unless manufacturer has a facility located overseas and prefers to ship from that location. We do not ship to countries embargoed by the US government. Dihuni is not responsible for any customs duties, VAT, or any other import related taxes specific to the country where products are shipped. Such charges have to be paid by the recipient/importer directly to the shipping company/carrier/freight forwarder or customs officials. Dihuni will just charge customers international shipping charges.
I work for the US government. Does Dihuni conduct business with the US government?
Yes, Dihuni is an active supplier to the US government and defense agencies. Below is our information as registered on SAM.gov
DUNS: 078485029 CAGE: 6RNF1, EIN: 45-5347922 NAICS: 334111 (Primary), Additional 541512
Do you offer volume discounts?
Yes, we will work with our suppliers to offer high volume discounts wherever possible. Please contact us with your high volume requirements.
If an item says, "Due to the complexity of integration, this product is sold as a completely assembled system only", what does it mean from online ordering perspective?
Some barebones products are listed with price but have a note that says the product is only sold as a complete system. The product price for such systems is provided only for informational purposes. You must not purchase these barebones products online. Instead you can select a pre-configured OptiReady system if listed or contact us with your specifications so we can price a completely assembled system for you.
Do you charge sales tax? I am eligible for tax exemption.
Besides Virginia, depending on the product/manufacturer, we charge sales in states where we have nexus. For e.g. for all Supermicro products, we charge sales tax in Virginia, California, Florida and Illinois. If you are eligible for tax exemption in those states, please email us your Government Tax Exempt Permit/Reseller's Certificate etc after placing the order online. We will refund you the tax portion for your order after we validate your tax exempt status. You can also email us your tax exemption document before placing an oder if you would like pre-approval for tax exemption.
What is Dihuni's unique value proposition and why we should buy from you?
Dihuni was born out of the need for ONE company that can serve both the IT and IoT infrastructure needs for today's and tomorrow's digital transformation applications. The company has been founded by an industry pioneer with experience in developing and marketing world class products generating billions of dollars for companies such as Dell, NEC, Supermicro, NEC Corporation, Honeywell etc. We recognize that our customer's IT and IoT environments are changing and we have deep understanding of technology and digital application markets. We differentiate in multiple ways:
We are a technology company – not another online company that sells diapers and computers on the same site. Our focus is on bringing the broadest, most advanced and reliable technology products to you for your digital transformation applications. And as diapers are getting connected to the internet with the promise of IoT, we will certainly sell them as they turn into technology products!
Close Partnerships – As authorized partners of top global companies, we work directly with their product teams to bring the best products to you and often have early access to new products. In several cases, we help vendor Product groups design new products and therefore have a strong 2-way relationship.
Best pricing – our business model ensures cutting of logistics and overhead costs and thereby passing you the savings. We strive to keep our pricing among the lowest in the industry.
Consultative, Simplification and Responsiveness – we provide detailed product information and help you with narrowing down and finalizing your product requirements, simplify your buying experience and are responsive right from initial communication to quoting to delivery and post-sales engagement.
Customer & Quality Always First – we don't just believe in it but also push our partners to maintain the same standards. We are customers for our suppliers and we understand the importance of on-time delivery and high product quality and are committed to delivering the same and top-notch customer service to you.
Product Enquiry