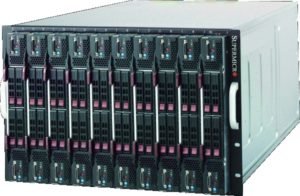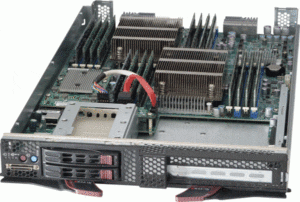 The SuperBlade® family enables full optimization for a wide array of  general purpose, mission-critical and compute-intensive applications. With in-house design engineering agility to accommodate customer needs rapidly, SuperBlade® revolutionizes modular computing architecture by offering several advanced application-optimized models such as Enterprise Blade Server, Data Center Optimized Blade, Workstation Blade and Office Blade. With SuperBlade® servers, you can help preserve not only our green planet, but keep red ink off your books with green cash savings. A SuperBlade server can save more than 100 watts over a traditional discrete 1U rack-mount server.
How to Buy
Below is a matrix with single, dual and quad processor blade servers, enclosure, network switch etc. Please click on the product line that interests you and visit the Supermicro product pages for the full range of their SuperBlade® line and contact us with the system that is of interest. We will price the system based on your configuration. After you place an oder with us, the systems will be built to your specific configuration and shipped to your specified address globally.
Or
Please let us know your general requirements and we will work with you to define a system that is suitable for your application. You can contact us at servers@dihuni.com with your general server requirements or for more information. You can also call or fill out our Contact Form.