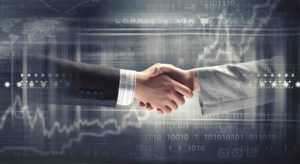 Dihuni's success is hinged on partnerships. Some of our key technology partners are listed below :
IT and IoT Infrastructure Hardware and Software Providers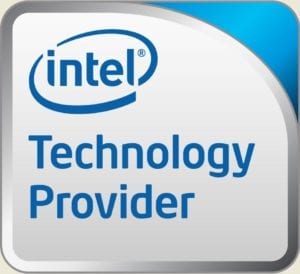 Intel expands the boundaries of technology to make the most amazing experiences possible. The Intel® Xeon® Processor Scalable family is the new foundation for secure, agile, multi-cloud data centers. It represents the biggest platform advancements in this decade. The processor family is architected for exceptional workload-optimized performance and hardware-enhanced security. Beyond server processors, Intel is expanding into IoT.

NVIDIA's invention of the GPU in 1999 sparked the growth of the PC gaming market, redefined modern computer graphics and revolutionized parallel computing. More recently, GPU deep learning ignited modern AI — the next era of computing — with the GPU acting as the brain of computers, robots and self-driving cars that can perceive and understand the world.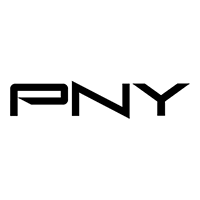 PNY has over 30 years of business excellence as a global manufacturer and supplier of flash memory cards, USB and OTG flash drives, solid state drives, computer memory upgrade modules, NVIDIA® GeForce® consumer graphics cards and NVIDIA® Quadro® professional graphics cards.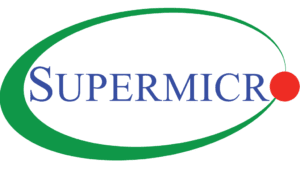 Supermicro is the leading innovator in high-performance, high-efficiency server, storage, networking and management total solutions is a premier provider of advanced IT/hyper-converged infrastructure Building Block Solutions® for Data Center, Cloud, Enterprise, Hadoop/Big Data, HPC and Embedded Systems worldwide. Supermicro is committed to protecting the environment through its "We Keep IT Green®" initiative.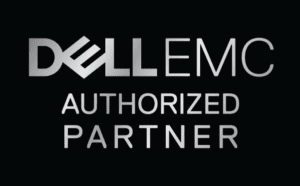 As a member of the Dell Technologies unique family of businesses, Dell EMC serves a key role in providing the essential infrastructure for organizations to build their digital future, transform IT and protect their most important asset, information. Dell EMC enables our enterprise customers' IT and digital business transformation through trusted hybrid cloud and big-data solutions, built upon a modern data center infrastructure that incorporates industry-leading converged infrastructure, servers, storage, and cybersecurity technologies.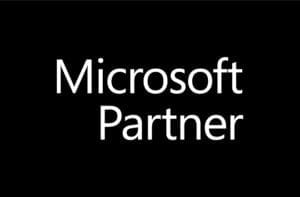 Microsoft is the leading platform and productivity company for the mobile-first, cloud-first world and its mission is to empower every person and every organization on the planet to achieve more. As a Microsoft partner, Dihuni enables you with the right Microsoft On-Premise and Azure Cloud based solutions.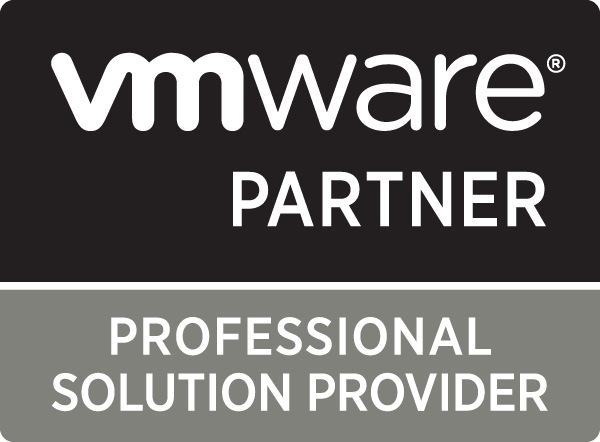 VMware software powers the world's complex digital infrastructure. The company's compute, cloud, mobility, networking and security offerings provide a dynamic and efficient digital foundation to over 500,000 customers globally, aided by an ecosystem of 75,000 partners.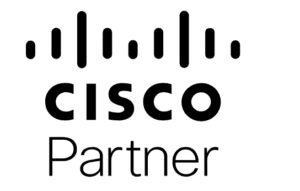 Cisco is the worldwide technology leader that has been making the Internet work since 1984. Cisco's people, products, and partners help society securely connect and seize tomorrow's digital opportunity today. Our partnership includes Cisco networking and IoT products for Digital Transformation.

Lenovo engineers know that every detail makes a difference, every efficiency multiplies effectiveness. The result is performance. Lenovo is #1 in customer satisfaction in TBR's Corporate IT Buying Behavior & Customer Satisfaction Study for x86-based Servers. Lenovo servers meet and exceed the evolving demands enterprises place on them—including hardware quality, reliability, performance, and efficiency—to lower total cost of ownership.

NEC Corporation is a global leader in the integration of IT and network technologies that benefit businesses and people around the world. As a premier manufacturer of servers, NEC leads in offering cutting edge Fault Tolerant and General Purpose Servers. By providing a combination of products and solutions that cross utilize the company's experience and global resources, NEC's advanced technologies meet the complex and ever-changing needs of its customers. NEC brings more than 100 years of expertise in technological innovation to empower people, businesses and society.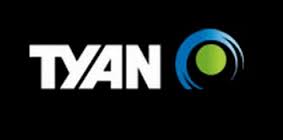 Established in 1989, TYAN designs, manufactures and markets advanced x86 server/workstation platforms. TYAN's products are deployed around the world for a wide range of applications. As a leading server brand asset owned by Mitac Computing Technology Corporation, TYAN is to be deeply enhanced and further developed through the synergy and innovation of the new MiTAC.
Hewlett Packard Enterprise is an industry leading technology company that enables customers to go further, faster. With the industry's most comprehensive portfolio, spanning the cloud to the data center to workplace applications, HP's technology and services help customers around the world make IT more efficient, more productive and more secure. Dihuni can help you with a broad range of entry level to enterprise class servers, storage and data center solutions.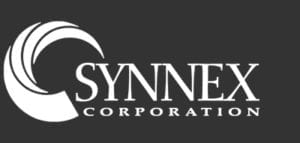 SYNNEX Corporation, a Fortune 500 corporation and a leading business process services company, provides a comprehensive range of distribution, logistics and integration services for the technology industry, as well as outsourced services focused on customer engagement strategy to a broad range of enterprises. SYNNEX distributes a broad range of information technology systems and products and also provides systems design and integration solutions.
Ma Labs specializes in offering a complete selection of memory, storage products and other hardware and software components for PCs and servers, and consumer electronics. We are committed to providing best-in-class services and value to over 10,000 active customers, including VARs, System Integrators, OEMs, and the Government and Education sectors.
IoT Platform and Applications Partners
VYKON is owned by Tridium and has aligned with industry leaders globally to market, install and support products based on the Niagara Framework®. Tridium is a global leader in open platforms, application software frameworks, automation infrastructure technology, energy management and device-to-enterprise integration solutions. Tridium's configurable software frameworks extend connectivity, integration and interoperability to the millions of devices deployed in the market today and empower manufacturers to develop intelligent equipment systems and smart devices that enable collaboration and communication between the enterprise and edge assets. Tridium platforms allow users to build and manage complex monitoring, control, and automation solutions, including applications for energy management, telecommunications, M2M and smart services building control, facility management, industrial automation, medical equipment and physical security. The company is an independent business entity of Honeywell International Inc.

Acuity Brands, Inc. is a leader and one of the world's leading providers of lighting and building management solutions. With fiscal year 2017 net sales of $3.5 billion, Acuity Brands currently employs over 12,000 associates and is headquartered in Atlanta, Georgia with operations throughout North America, and in Europe and Asia. The Company's products and solutions are sold under various brands, including Lithonia Lighting®, Holophane®, Peerless®, Gotham®, Mark Architectural Lighting(TM), Winona® Lighting, Juno®, Indy(TM), Aculux®, Healthcare Lighting®, Hydrel®, American Electric Lighting®, Antique Street Lamps(TM), Sunoptics®, Distech Controls®, nLight®, ROAM®, Sensor Switch®, Power Sentry®, IOTA®, Atrius(TM) and Lucid®.

Optigo Networks believes healthy networks are the backbone of smart buildings, and people are at the core. As more buildings embrace IoT, new challenges arise in making our buildings efficient, comfortable, and secure. The network is integral to ensuring these intelligent systems work properly. Optigo makes sure the data moves seamlessly from edge-to-cloud or edge-to-server, uncompromised and on time. We simplify the complex for people who own, manage, and operate smart buildings.

MadMax IoT™ software connects thousands of sensors from any device or equipment in your facility. We seamlessly integrate this data into any Enterprise application enabling your organization to effectively manage the facility and maintain critical equipment throughout an asset's life cycle. MadMax strives to enable the digital transformation of integrating sensor data into any Asset Management System application in the Enterprise.
Our partner list is growing rapidly. Dihuni partners with world class companies in the following areas :
Server, Storage and Networking Hardware
Cloud Service Providers
Internet of Things
Software Development – Onshore (US) and Offshore
Operating System
Consulting Companies
Federal Contractors
Please contact us if you are interested in partnering with us in any collaborative capacity. Please contact us at digital@dihuni.com with your partnership requirements or for more information. You can also call us on the number on our Contact Us page.