Sale!
Supermicro AOC-STG-i4T-O Low Power and High Performance 4-port 10GbE Controller
$676.00 Free Shipping (USA)
Low-Profile Standard Form Factor
PCI Express 3.0 (8GT/s)
4 SFP+ Ports
TCP Offload Engine (TOE)
VMDq and PC-SIG SR-IOV for Virtualized Environments
Jumbo Frame Support
IEEE 802.3az Energy Efficient Ethernet (EEE)
Low Power Consumption (About 14W)
iSCSI Remote Boot Support
PXE Boot Support
RoHS compliant 6/6
Product Enquiry
Technical Specifications
General
– Broadcom BCM57840S controller
– Compact size low-profile standard form factor
– PCI-E 3.0 x8 (8GT/s) interface
– Quad SFP+ connectors
• Ethernet Features
– Energy Efficient Ethernet IEEE 802.3az supported
– Traffic Steering for MAC address and VLAN Tag
– Up to 32 queues/port supported for RSS (Receive Side Scaling)
– Congestion Notification 802.1au
– Large Send Offload (LSO) and Large Receive Offload (LRO)
– Link Aggregation 802.3ad
• Network Features
– Jumbo Frames up to 9000B
– Clause 73 Auto-negotiation
– IEEE 801.2q VLAN
– External PHY support
– TCP Offload Engine (TOE) reduces host CPU utilization
while preserving the rich and flexible nature of soft
OS stack implementation
– iSCSI Acceleration
– IPv6 Acceleration
– Support port aggregation, failover, load balancing
• Remote Boot Options
– Preboot eXecution Environment (PXE) support
– iSCSI remote boot
• Virtualization Features
– Up to 128 per port for VMDq
– SR-IOV with up to 64 Virtual Functions (VFs) for Guest
Operating Systems (GOS) per port
– Supports NetQueue and VMQueue
– Supports Data Center Bridging which provides lossless
data delivery, lower latency, and standards-based
bandwidth sharing of data center physical links
– Supports up to 68 Rx/Tx Descriptor Queues for
Virtualization per port
– Supports up to 136 MAC Addresses per port
– Supports IEEE 802.1Qau Congestion Notification
• OS Support
– Windows® 2008 Server R2 (with HyperV), Server 2012
(with HyperV)
– RedHat EL 5, 6, and 7
– SuSE SLES 10, 11, and 12
– VMware ESX 5.0 (vSphere 5.0), 5.1 (vSphere 5.1), and
6.0 (vSphere 6.0)
– Solaris 11
• Cables Support
– SFP+ direct attached twin axial cables, up to 5 meters
– LC-LC fiber-optic cables (with required optional transceivers)
• Operating Conditions
– Operating temperature: 0°C to 55°C (32°F to 131°F)
– Storage temperature: -40°C to 70°C (-40°F to 158°F)
• Physical Dimensions
– Card PCB dimensions: 13.72cm (5.4″) x 6.90cm (2.73″) (L x H)
– Height of end brackets: standard 12cm (4.725″), low-profile
7.94cm (3.13″)
For complete server systems, we recommend contacting us for latest price as component prices change everyday. For all products, please contact us for and any additional discount requests based on volume, educational institutions based etc. Also, if you would like us to price match/beat, please send us the competitor quote and we will respond asap. Currently price match program is applicable to the following:
Fully Assembled and Configured Servers
Tridium Smart Building Products
NVIDIA Tesla GPUs
Note – competitors must be authorized resellers to be considered for this program.
"Dihuni has the best competitive pricing in the market and great service. They shipped the Nvidia Tesla V100 32GB GPUs to us in an expedited time frame. These GPUs are crucial to our enterprise level very high volume video transcoding systems. Thanks again to the Dihuni team!"
All products listed, sold and shipped are 100% new and factory packaged (not refurbished, open boxed or used). Standard and customized hardware products mostly ship direct from manufacturer's facilities after assembly and rigorous testing to ensure high quality and to reduce unnecessary shipping/handling. Software license keys are generated by software partners and delivered to your email addresses directly from the partner or through Dihuni.
Dihuni was formed to simplify Digital Transformation. The internet has changed everything – from software applications to compute, storage and networking hardware. At Dihuni, we believe every business is transforming to enable digital customer outcomes and our mission is to ensure we can enable you with the right hardware, software and services to make that happen. Believe us, no matter which application you are working on today, you are helping transform the world into a Digital place. Some of the reasons to trust your business to us :
World Class Partners

Dihuni partners with world class companies such as Dell, HPE, Lenovo, Supermicro, Intel, Microsoft, VMware and several other top Software and Hardware IT & IoT companies. We carefully select best-in-class technology and business partners and work with them on strategy, product roadmap and solutions development to ensure we not only provide you the best product but also help our partners enhance their offerings. With our deep rooted partnerships and relationships with product teams, we are able to escalate any product issue or provide new requirements based on your feedback directly to our partners.  Our partnerships offer you the best in the following areas :
Server, Storage and Networking Hardware

Cloud Services

Internet of Things (IoT)

Software Development – Onshore (US) and Offshore

Operating Systems

Consulting 

Federal Contracting
High Quality Manufacturing for Standard Products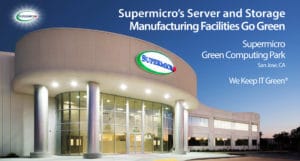 We leverage the manufacturing capabilities of our partners and work closely with them to customize your system. Instead of adding more complexity in shipping individual parts, integrating and testing it at facilities that require constant maintenance, we work closely with our OEM partners and use their expertise and operations so they can build a high quality system that is suitable for your exact application. By doing this, we are able to not only control manufacturing costs and pass on the savings to you but also deliver a system directly from our partner to you in any part of the world. At Dihuni, we ensure and select partners who adhere to rigorous design implementation, manufacturing standards and ISO standards to ensure that its products are produced with the highest quality and reliability. Our partners integrate only the best quality parts and components into their system boards, servers, and chassis. To ensure excellent performance even under extreme operating conditions, our products undergo rigorous environmental and intense computational testing. These quality efforts optimize system performance and minimize system downtime for you to have an extremely reliable system from Dihuni.
Focus on Solution, Not Just Hardware
We know you are looking for hardware as part of a solution that you are implementing. With our experience in software as well as real world IT implementation, we help you select the right product that fits your solution. There is huge complexity in implementing a successful solution regardless of whether you are a software developer wanting a fast developer machine or if you are involved in developing an efficient on-premise and cloud back-end infrastructure for your IT or Internet of Things (IoT) applications or setting up the right systems for data, analytics, Machine Learning, Artificial Intelligence (AI) and Digital Applications. We help you through your needs regardless of the size of your project and your budget. 
Experience Matters
Our leadership has over 20 years of experience in designing, developing, manufacturing and shipping servers and embedded/IoT systems in high volume. With direct experience with companies such as Dell, NEC, Supermicro, Honeywell, BSDi etc, we are experts in effective product management and will help you with every need you may have. We carefully select each product that we carry and understand the target applications for your systems. Utilizing our experience in software, we also provide Digital Transformation and Agile software development consulting services should you need help with any of your projects in IoT, IT etc.
We Really Believe in Customer Service
We believe and have implemented best practices in product design, development and more importantly customer service. This thinking is permeated throughout our company. We offer :
High Quality Products and Consultation on product positioning and suitability
Competitive Pricing
Fast response times
On-time Delivery
Completely customized systems and services including
Phone and Onsite Support including Manufacturer's Support
Marketing opportunity for your project and case studies
We appreciate your business! Please call us at 703-436-4721 or email us at digital@dihuni.com for any question or information. We respond promptly and you can contact us even during weekends.