It is an exciting time in the embedded computing marketplace. Once a computing area that was considered niche and offered by select vendors, the new capabilities offered by today's embedded edge computing have brought new devices to the mainstream. A handful of Intel OEM partners including Supermicro, Gigabyte and others released new boards and embedded system product lines based on the new Intel Atom C3000 Series Processors. I am extremely proud to announce that we are first to market Supermicro's Intel Atom C3000 Series based Embedded line and they are available now from our shopping store.
The new systems are available in multiple form-factors : from box design to mini-tower to mini/compact 1U rackmountable form-factor supporting quiet designs and are available with C3338, C3558, C3758 and C3850 processors as below :
So What's Special about the Intel Atom® C3000 Processors?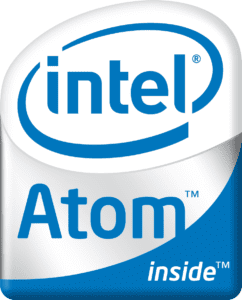 As per Intel,  these were designed to provide performance in dense, low-power network, storage, and Internet of Things products, the Intel® Atom™ processor C3000 (Denverton) product family provides up to 16 compute cores for an up to 2.3×1 increase in compute performance versus the previous-generation Intel Atom processor C2750, operates as low as 8.5 watts, and provides up to 19 Mpps of Layer 3 forwarding. Unique features for the intelligent network edge in segments such as radio access, customer premise equipment (CPE) and security appliances give communications service providers (CoSPs) the ability to take advantage of deploying services at the network edge with software-defined network (SDN) and network functions virtualization (NFV). The processors feature integrated Intel® QuickAssist technology, enabling CoSP's to help securely process and compress data at the network edge at up to 20 Gbps. Low thermal design points (TDPs) down to 8.5 watts and extended temperature ratings support passive cooled designs that can work in extreme cold to extreme hot environments. Error-correcting code (ECC) memory delivers accurate data results in environments such as manufacturing floors.
Charles Liang, President and CEO of Supermicro said in a press statement :
"Our new Atom C3000 solutions can deliver 2.5X more performance to the Edge, which helps increase overall enterprise efficiency and drives improved competitiveness and productivity.
Suitable Edge Computing Applications
Edge Computing is a widely used term in IoT however it is actually applicable to any device that is at the edge of the network. The main significance of the term 'Edge' is in the ability to process data locally at the end point and also have the capability to send data to Private or Pubic cloud servers for data analytics and use in business applications. Intel has packed the C3000 with performance, reliability and low power to make new embedded devices for Network Appliance, Security Appliance, Video Signage Display Player, Internet of Things (IoT) applications where data aggregation and local analytics is needed. You can also use the C3000 based embedded units as general purpose servers with Windows, Linux or other Operating System or load your own industry specific software application on the device to make it a cloud connected system for IoT applications. The data collected from these edge devices can be sent to the cloud for Analytics, Machine Learning (ML) or Artificial Intelligence (AI) insights and applications. These systems are great for virtualization and also suitable for home server and development use cases.
For a complete line of Intel Atom based servers and IoT gateways, please visit our store. We will continue to add new embedded products for Digital applications. Please let us know if we can answer any product question you may have or if there is an interest in getting one of these products. You can e-mail us at digital@dihuni.com . You can also call us at the number on our Contact Us page.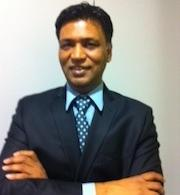 Pranay Prakash,
Chief Executive Officer, Dihuni