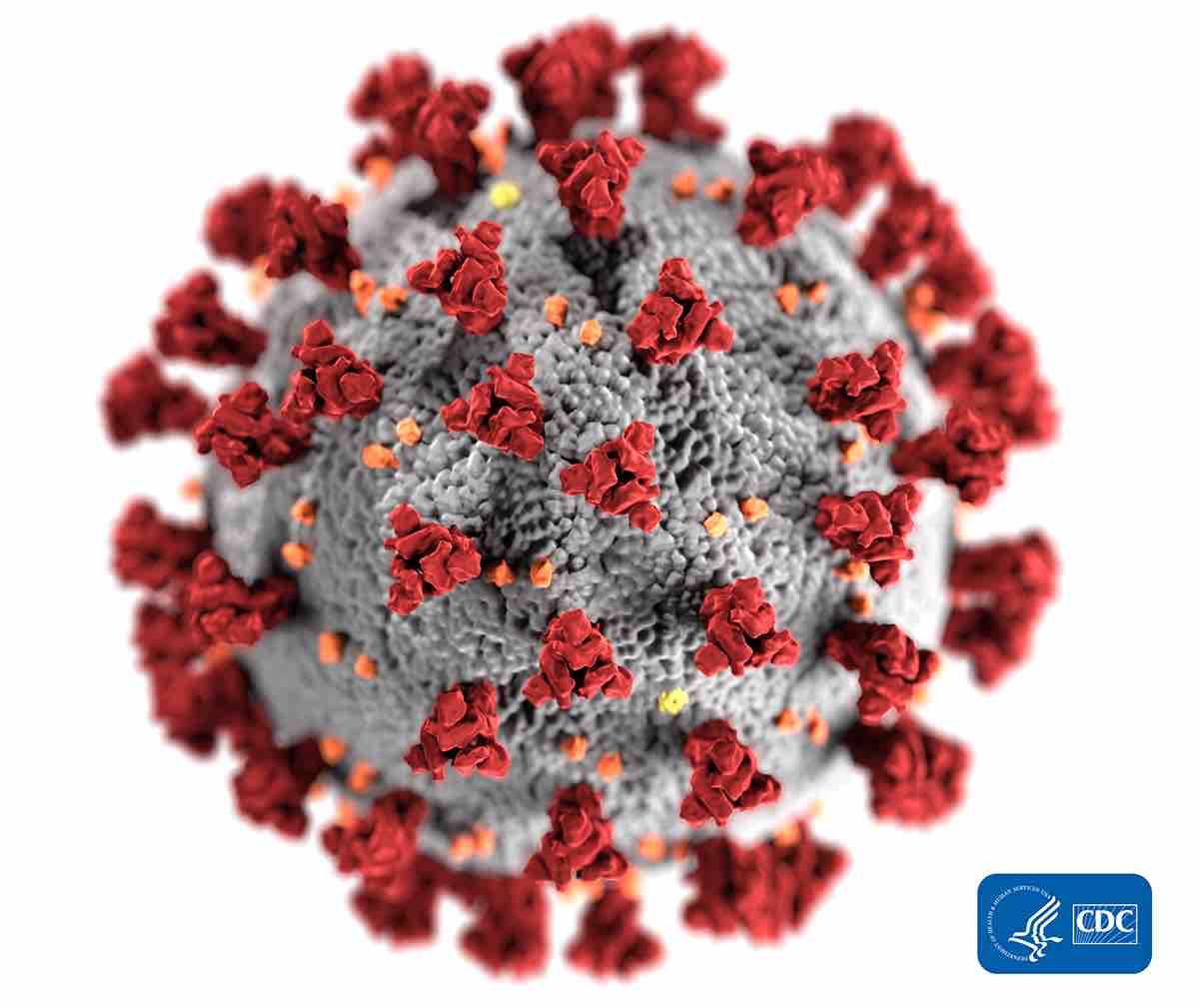 With Coronavirus spreading fast and wide globally, it is critical to respond fast to such a pandemic. As per CDC, a pandemic is a global outbreak of disease. Pandemics happen when a new virus emerges to infect people and can spread between people sustainably. Because there is little to no pre-existing immunity against the new virus, it spreads worldwide. The virus that causes COVID-19 is infecting people and spreading easily from person-to-person. Cases have been detected in most countries worldwide and community spread is being detected in a growing number of countries. On March 11, the COVID-19 outbreak was characterized as a pandemic by the WHOexternal icon.
We need to use the best technology (emerging, new and existing) at our disposal along with the right and smart people to develop a solution for COVID-19 urgently. These technologies are acclerating Digital Transformation of people, behavior and productivity. I wanted to highlight some of the new and emerging Digital Transformation technologies being used to fight COVID-19:
Deep Learning, Artificial Intelligence (AI) and HPC
There are multiple research efforts underway across the world. One such initiative is being executed at the Oak Ridge National Laboratory (ORNL) in the USA – they are using the world's fastest supercomputer to identify compounds that may effectively combat the virus. As per NVIDIA, using Summit, which is powered by 9,216 IBM Power9 CPUs and over 27,000 NVIDIA Tesla V100 Tensor Core GPUs, the researchers identified 77 small-molecule drug compounds that are likely to bind to the glycosylated spike (S) protein, which is how the virus gains entry into host cells.
"We were able to design a thorough computational model based on information that has only recently been published in the literature on this virus," Micholas Smith said, referring to a study published in Science China Life Sciences, Evolution of the novel coronavirus from the ongoing Wuhan outbreak and modeling of its spike protein for risk of human transmission.
With the help of the NVIDIA V100 GPUs, and GROMACS, a GPU-accelerated simulation package for biomolecular systems, the team ran their experiments on over 8,000 compounds. Their results were published last month on ChemRxiv, a preprint server for chemistry research. The supercomputer's involvement was noted in the paper's title, Repurposing Therapeutics for the Wuhan Coronavirus nCov-2019 Supercomputer-Based Docking to the Viral S Protein and Human ACE2 Interface.

"We ranked these compounds based on a set of criteria related to how likely they were to bind to the S-protein spike," Smith stated in a Department of Energy/ORNL press release.
Bernard Marr in an article on Forbes also highlights the use of AI in tracking and diagnosing COVID-19. Key points from the article:
By analyzing news reports, social media platforms, and government documents, AI can learn to detect an outbreak. Tracking infectious disease risks by using AI is exactly the service Canadian startup BlueDot provides.

Artificial intelligence company Infervision launched a coronavirus AI solution that helps front-line healthcare workers detect and monitor the disease efficiently.

Chinese e-commerce giant Alibaba also built an AI-powered diagnosis system they claim is 96% accurate at diagnosing the virus in seconds.
Remote Working, Video Conferencing and Entertainment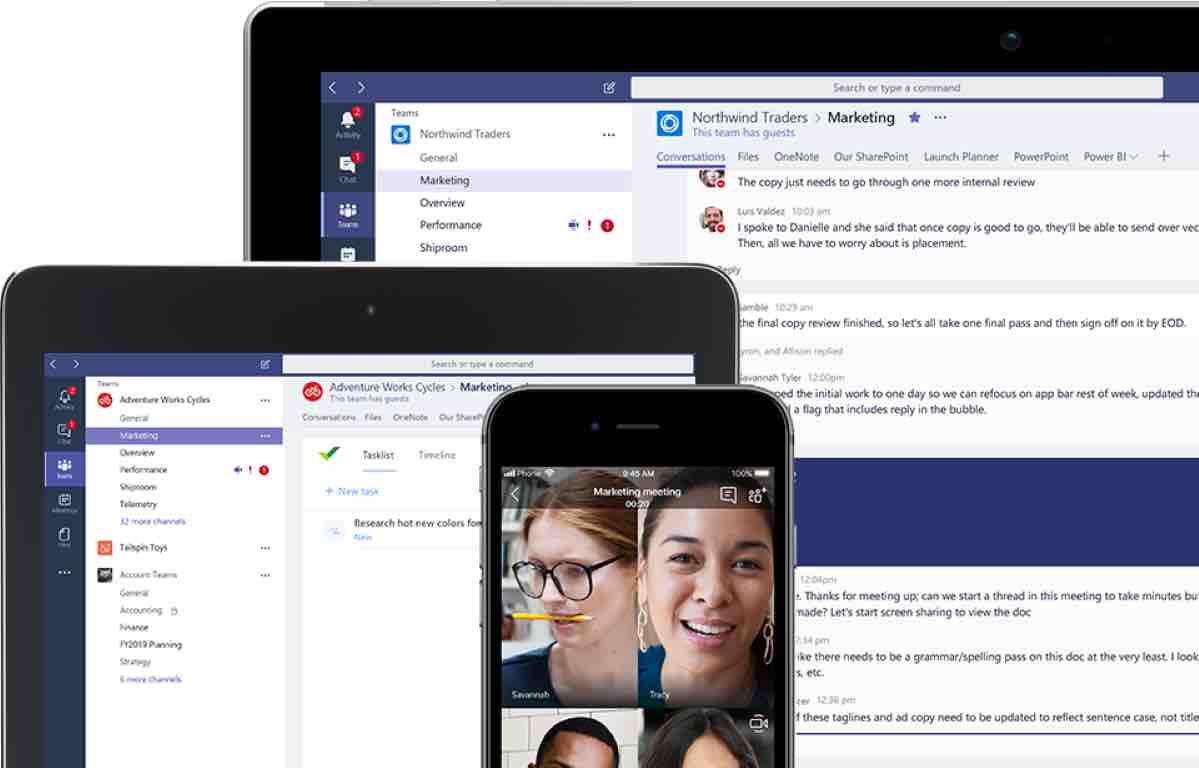 Microsoft, Amazon and so many other corporations have restricted employee travel and encouraging employees to work remotely. Remote work essentially needs a computer, internet and email software but many interactive jobs will need collaboration and video conferencing software as well. Microsoft definitely stepped up the game and Jared Spataro, Corporate Vice President for Microsoft 365 in his blog highlighted the importance of remote work during these times and also how the company is making Office 365 Teams available to everyone:
Making Teams available for everyone

Teams is a part of Office 365. If your organization is licensed for Office 365, you already have it. But we want to make sure everyone has access to it during this time. Here are some simple ways to get Teams right away.

Individuals

If you want to get started with Teams, we can get you up and running right away.

If you have an email address through work or school, sign in using this link. We'll get you into Teams in no time.
If you're using an email address like Gmail or Outlook, you can sign up for the freemium version of Teams by following this link.

IT professionals

The self-service links above work great for individuals, but if you're an IT professional who wants to roll out Teams centrally, here's what to do.

If you work for a business that isn't currently licensed for Teams, we've got you covered with a free Office 365 E1 offer for six months. Contact your Microsoft partner or sales representative to get started today. (Note: the same offer is available in the Government Cloud, but not available in GCC High and the Department of Defense.)
If you work in education and want to set up teachers, students, and administrators on Teams, use Office 365 A1. This free version of Office 365 is available to all educational institutions. Sign up by following this link.
One important consideration for remote work is internet bandwidth. As schools shut down and kids stay at home, besides balancing online education and indoor play activities, online entertainment usage will see growth similar or higher than in holiday times. With thousands or millions of remote workers and online recreation e.g. Netflix movies, Gaming etc we will face bandwidth issues. To help out, we need telecom companies to offer newer and updated programs. AT&T announced that it will not cap broadband bandwidth to help with this situation.
Internet of Things (IoT), Robots and Drones
If you didn't know before, now you know the importance of washing hands regularly with soap and water or the use of sanitizers. That's a geat way to stay protected but Internet of Things (IoT) devices at home also offer a new and effective way for low/zero touch interaction for simple tasks such as turning off lights or changing temperature by asking Alexa or using your voice activated smartphone. In commercial IoT, smart building and industrial contractors would be able to work remotely through internet connected SCADA systems. This goes hand in hand with remote work which was not possible for such workers in the past.
Other new technologies such as drones and robots are great for automation of manual activities and logistics. As per BBC,
Disinfecting robots, smart helmets, thermal camera-equipped drones and advanced facial recognition software are all being deployed in the fight against Covid-19 at the heart of the outbreak in China.

Several Chinese firms have developed automated technologies for contactless delivery, spraying disinfectants and performing basic diagnostic functions, in order to minimise the risk of cross-infection.

Shenzhen-based Pudu Technology, which usually makes robots for the catering industry, has reportedly installed its machines in more than 40 hospitals around the country to help medical staff.

MicroMultiCopter, also in Shenzhen, is deploying drones to transport medical samples and conduct thermal imaging.

SenseTime, a leading AI firm, says its contactless temperature detection software has been deployed at underground stations, schools and community centres in Beijing, Shanghai and Shenzhen.
Besides China, we will see the growth is such use cases across the globe.
Social Media and Easy to Use Websites
People need useful information at their fingertips and besides CDC, WHO etc, who best to provide this info than world's top search engine! Google has now partnered with the White House to develop a website for the general public to help find information on the Coronavirus and possibly also in finding test sites, booking appointments etc. Thousands of Google volunteers are working on this in real time.
From CNN,
Google now says it is working with the government on the creation of a national website containing information about coronavirus symptoms and testing information.

"Google is partnering with the US Government in developing a national website that includes information about COVID-19 symptoms, risk and testing information," the 

company said in a series of tweets

Saturday evening.
Besides Google and traditional media, we are also getting up to date information from our twitter and facebook feeds. I have personally seen very useful charts and videos posted on social media. However it is also a time for caution as there is false and misleading information being posted as well. I recommend verifying such information by visiting government and official COVID-19 sites and reporting misleading info to social media and publishing companies.
I am sure there are many other Digital Transformation technologies at work against this deadly virus. At Dihuni, we're doing our part both internally and externally to help with COVID-19. Since our business is also involved with IT and IoT hardware some of which are imported from countries like China, we are working with our suppliers to ensure that our forecsting is as accurate as possible and that we set correct delivery expectations right with our customers. We also are making the greatest IT & IoT software and hardware technologies available to research companies, universities and commercial enterprises for
Deep Learning,
Productivity (Microsoft Office,
VDI
etc),
Data Processing and Storage Servers
and
Smart Buildings/Industrials
which are all useful tools not just for this crisis but also in preparing for a future safe, healthy and productive world. I would love to hear what technology use cases are you seeing for the COVID-19 battle. Leave your comment here or contact me.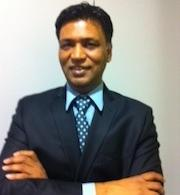 Pranay Prakash,
Chief Executive Officer, Dihuni
Pranay Prakash is the CEO and Founder of Dihuni. Prior to starting Dihuni, Pranay was the Vice president and General Manager of Honeywell Connected Buildings with focus on Machine to Machine (M2M) and Internet of Things (IoT) software and hardware products. He was also responsible for heading up Tridium/Vykon Niagara 4/JACE 8000 and other Smart Buildings and IoT product lines. Pranay joined Honeywell from Dell where most recently he was the Senior Director of Product Management for Data Center and Virtualization Solutions, responsible for Dell's Converged Infrastructure and Virtual Integrated System (VIS) Private and Hybrid Cloud product portfolio. An experienced marketing leader, Prakash has held executive and senior management positions within the high tech industry in Silicon Valley and Northern Virginia, including NEC Corporation of America, NCS Technologies Inc, Supermicro and Berkeley Software Design Inc with primary focus on Open Source FreeBSD and Linux Operating Systems, Servers, OEM appliances and data center technologies. Pranay is extremely passionate about cloud and is focused heavily on making Internet of Things (IoT) a reality. He believes cloud has become a lot bigger and moved beyond traditional IT devices. He has also been a Cisco Champion for IoT for several years. An innovation thought leader, Pranay is also a keynote speaker and panelist on multitude of technology and futuristic topics. Follow Pranay on social media.